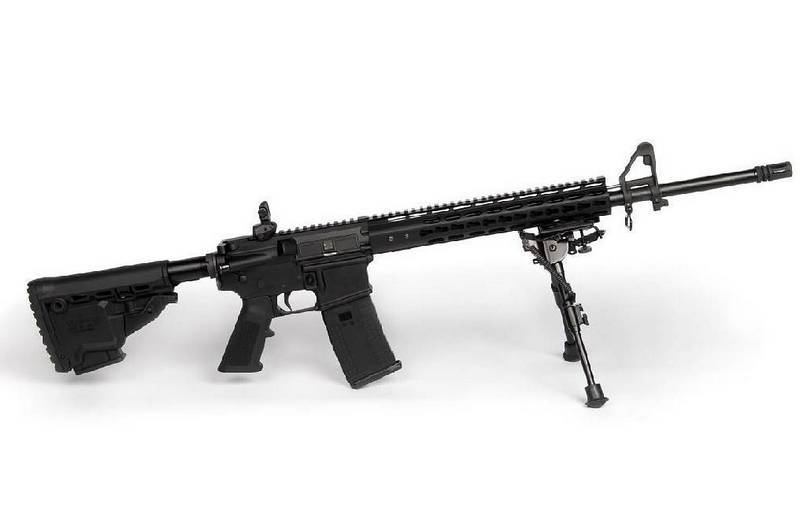 In Russia, they developed a variant of the American assault rifle AR-15 (M-16) under the Soviet cartridge of caliber 7,62X39 mm. Also developed option with the ability to conduct automatic firing. This was reported by TASS with reference to the message of the company LLC "Promtehnologiya", which produces
weapon
under the brand name ORSIS.
The Russian company Promtekhnologiya launched at its facilities in Moscow the production of a variant of the American assault rifle AR-15 (M-16) for the caliber 7,62X39 mm. Rifles are equipped with high-precision barrels ORSIS.
The analogue of the American rifle AR-15 was tested in the "Russian" caliber 7,62x39 mm. The bullet of the cartridge is twice as heavy as the bullet of the American machine gun cartridge 5,56 and, accordingly, has great energy at all distances of practical shooting. Weight and recoil parameters did not increase compared to the smaller caliber
- reported in the company.
It is stated that the general shot at the resource during the tests, at the moment, exceeded 17 of thousands of shots, while the accuracy and accuracy indicators remained within the declared norm. The rifle also went through various climatic tests.
Earlier, in September, the company launched into mass production the ORSIS-AR15J rifle - an analogue of the American semi-automatic rifle AR-15 chambered for caliber 5,56x45 mm.