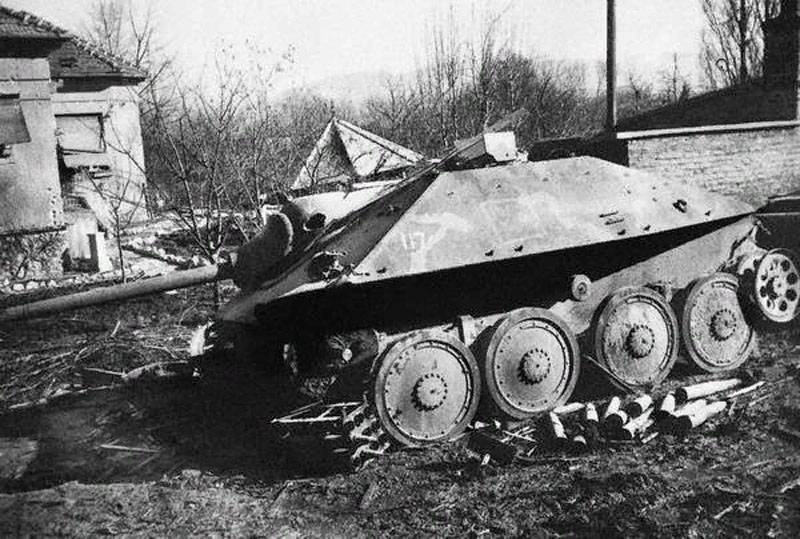 During the Second World War, Czech manufacturers made a significant contribution to equipping the Third Reich with military equipment. It was the Czechoslovak designers and engineers who in many respects provided the needs of Nazi Germany in armored vehicles.
One of the machines of the Czech industry deserves special attention: self-propelled artillery fighter class
tanks
"Hetzer" ("Huntsman"). It was developed in the years 1943-1944 by the Czechoslovak BMM and was intended primarily for the acquisition of anti-tank units of cavalry and infantry divisions.
In close combat, as well as in operations from an ambush, the Hetzer was a serious adversary. However, this car also had flaws (for example, cramped interior space and weak side armor), which crew members were well aware of.
In this video, one of the Hetzer commanders, based on his personal experience, will talk about the characteristic shortcomings of this machine, on which he went through the crucible of hostilities. His opinion is purely subjective and is not the ultimate truth, but still worthy of attention.
It is worth adding that the Hetzer was also exploited after the defeat of the Third Reich - right up to the start of the 1970's.