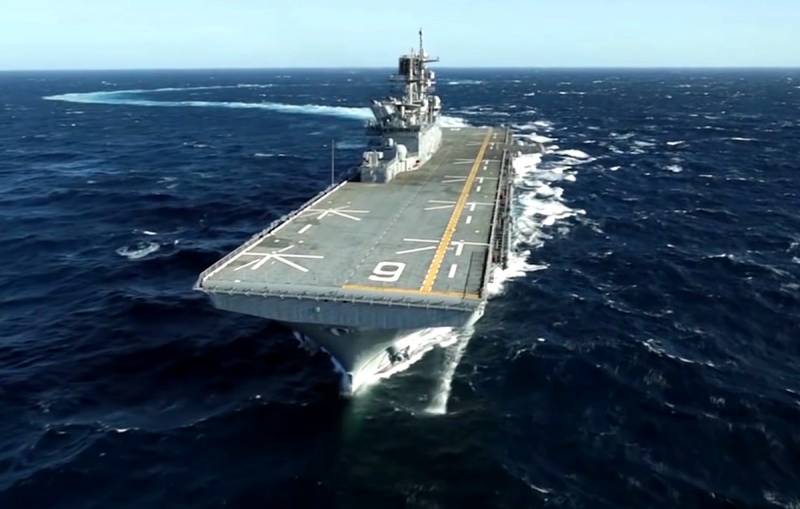 The US naval forces are agitated: they rush from one extreme to the other, trying to choose a way to increase their combat potential. The successive leadership adheres to diametrically opposed views, relying on an increase in the number of pennants or on arming ships with the latest systems.
According to Defense News, former Navy minister Richard Spencer argued that while the goal of having a large fleet would be "desirable," emphasis should be placed on unlocking the full combat potential of fewer ships by re-equipping them.
However, his successor Thomas Modley announced plans to increase the maritime grouping to 355 pennants. This goal was first set by the head of the White House, Donald Trump, during the 2016 presidential campaign of the year.
[355 ships] is declared as a national policy. We have a goal 355; we have no plan for 355
- said Modly on December 5.
He expects to achieve this figure, including underwater and surface drones, by 2030 year. In this regard, from his words, he will have to fight for funds from the Pentagon, abandoning his desire to get as much hypersonic as possible
weapons
.
We would have to lobby for it, prove and knock out a large share of the budget in the Pentagon's halls [...] How many more hypersonic weapons do we need? Where do we put it?
- notes the acting Minister in official correspondence.
His approach coincides with the statements by Robert O'Brien, US National Security Advisor. He noted that Trump is serious about building up.
fleet
, which currently has only 292 ships at its disposal. He added that the goal of 355 pennants should be achieved "not in decades", but much earlier.