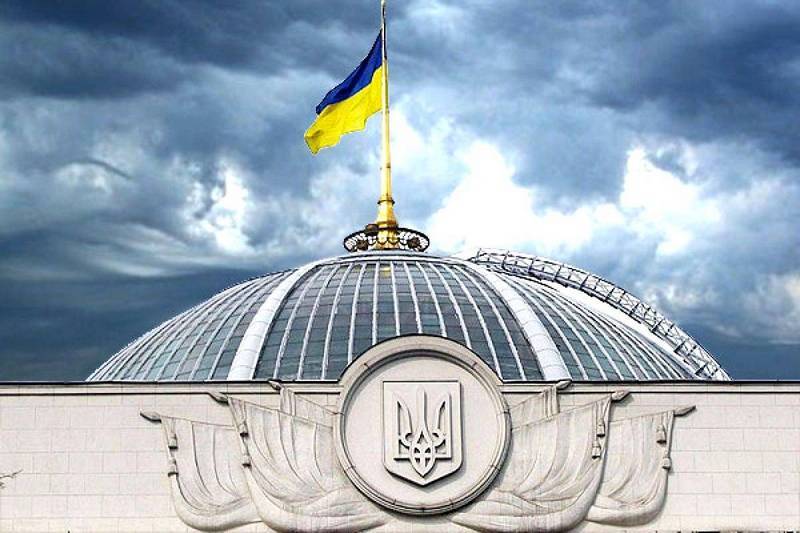 In Ukraine, the scandalous law on the Ukrainian language, as the only state language, can be repealed if the relevant bill is introduced today, December 10, in the Verkhovna Rada. Maxim Buzhansky, the author, MP from the Servant of the People faction, announced the posting of the draft law on the website of the Ukrainian parliament, posting it on Facebook.
According to Buzhansky, the law on the Ukrainian language as the only state language adopted by the past president Petro Poroshenko must be repealed, since it (the law) "has nothing to do with the protection and development of the Ukrainian language," but is aimed at discriminating against speakers of other languages, primarily the Russian language. "
(...) introduced to parliament a bill recognizing the law on the state language as invalid. On the repeal of the law on language (...) in view of the decision of the Venice Commission. The law (...) damages our state, pushing our citizens out of our information field into someone else's. This law kills and humiliates our Ukrainian-language literature, putting it in a non-competitive position and preventing it from growing.
- said the deputy, adding that after its cancellation it will be possible to develop a new law taking into account the opinions of residents of the east and west of the country.
Recall that the law on the Ukrainian language, as the only state language that should be used in all spheres of life, was adopted by the Verkhovna Rada of the last convocation five days before the expiration of its powers, and the former president Poroshenko signed it, thereby prohibiting the use of other languages ​​in the country, including Russian.
This law was criticized not only in Hungary and Russia, but it was already opposed in Europe, and the Venice Commission called a number of provisions of the law "a source of interethnic tension."