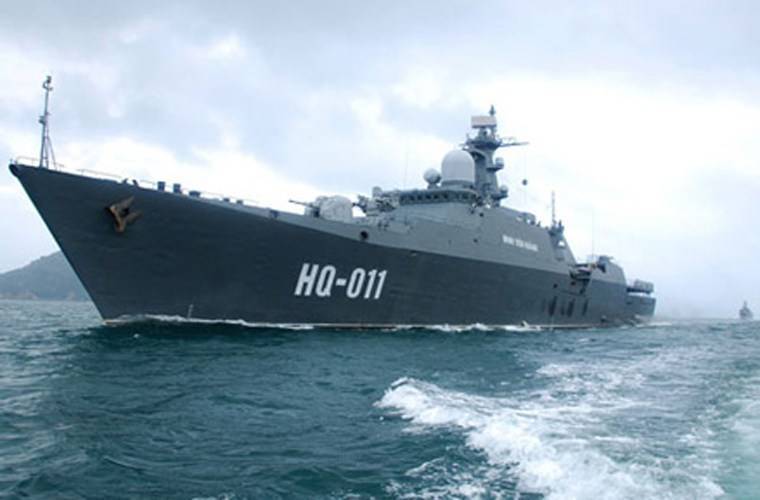 Vietnam intends to order the construction of the third pair of Cheetah-3.9 frigates at Zelenodolsk Shipyard named after A. M. Gorky. This was reported by the press service of the President of the Republic of Tatarstan.
Tatarstan was visited by the delegation of Vietnam led by the Chairman of the National Assembly of Vietnam, Ms. Nguyen Thi Kim Ngan. During the visit, the intention was expressed to order the construction of two more Cheetah-3.9 frigates for the Vietnamese Navy to four existing ships of this type built at Zelenodolsky Shipyard.
At the same time, it is believed that this order may be the last against the backdrop of reports of Vietnam's intention to switch to Western weapons in connection with the dissatisfaction of the Vietnamese military with Russia's trade policy.
Recall that on Zelenodolsky Shipyard, the 4 frigate of the Cheetah-3.9 project was previously built for the Vietnamese Navy. Ships were built in pairs. The first contract for two frigates was concluded in 2006, in 2011 both ships were transferred to the Vietnamese Navy. The second was concluded in October 2012, ships were handed over to the customer in 2016 and at the end of 2017, respectively.
Light frigates of the Cheetah 3.9 project with a displacement of about 2,2 thousand tons are equipped with rocket and artillery,
aviation
and anti-submarine weapons, as well as radio engineering, mine and anti-sabotage
weapons
. A ship can carry a helicopter.
The main purpose - the fight against air, underwater and surface opponents; setting minefields, as well as active and passive interference. The ships of this project can accompany and guard convoys, patrol borders, fight smugglers, poachers and pirates. In addition, Cheetah-3.9 is able to assist distressed ships, seek and save people at sea.