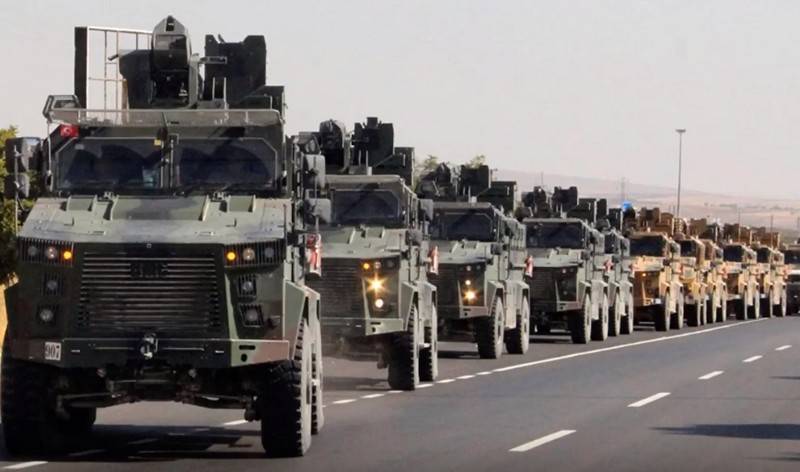 Turkey can send its armed forces to Libya to assist the legitimate government of the country located in Tripoli. This was stated by Turkish President Tayyip Recep Erdogan.
The Turkish leader did not rule out the sending of the Turkish military to Libya at the request of the government of this country. In late November, Erdogan and the head of the PNS (Government of National Accord) Fayez Sarraj signed memorandums of cooperation in the military sphere and of mutual understanding on maritime zones.
If such a proposal (about sending the Turkish military to Libya - approx.) Comes from the Libyan people and the leadership, we will have the right ... The UN has introduced a ban on the sale
weapons
Libya. However, the sending of the military to Libya cannot be regarded within its framework. If such an invitation is received, Turkey itself will decide, it will not ask anyone for permission
Erdogan said, adding that Turkey "is ready to provide any support to Libya."
There is a dual power in Libya at present: in the east of the country there is a parliament elected by the people, in the west - a government of national accord (PNS), supported by the UN and the EU. The Libyan national army of Khalifa Haftar, supported by parliament, has been attacking Tripoli since April, where the PNS has settled. It was previously reported more than once that the PNS is supported by Turkey, Turkish-made military equipment was seen in service with tribes and military units fighting on the side of the government. Parliament and the LNA, in turn, support the UAE, Egypt, and a number of other Arab states.