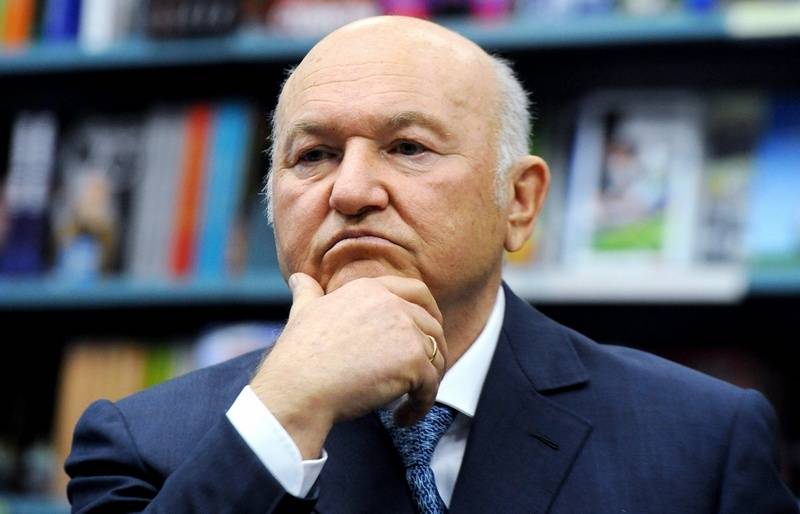 Former Moscow Mayor Yuri Luzhkov died in one of Munich's clinics in the 84 year of his life. It is reported by Interfax, citing a source surrounded by Luzhkov.
He was in Europe. I can't say anything else
- leads "Interfax" source words.
In turn, the REN TV channel reports that the former mayor of Moscow died in a clinic in Munich, where he underwent heart surgery.
Yuri Luzhkov was the second mayor of Moscow and held this position from 1992 to 2010 of the year, i.e. 18 years. In 2010, he was removed from office by Russian President Dmitry Medvedev with the phrase "for loss of confidence." Luzhkov left the United Russia party, left for Latvia, then to London. However, he soon returned and was doing business in Russia.
In 2016, Vladimir Putin awarded the ex-mayor the Order of Merit for the Fatherland, IV degree, with the wording "For active social activities."
Yuri Mikhailovich Luzhkov was born in Moscow on September 21 of 1936 of the year. In 1958, he graduated from the Gubkin Moscow Institute of Oil and Gas with a degree in mechanical engineering. After that, he worked at the Petrov Research Institute of Plastics, and since 1963 of the year he worked at the USSR Ministry of Chemical Industry. In 1975, he became a deputy of the Babushkinskiy District Council, two years later he was elected to the Moscow Council, where he met until the 1990 of the year. On June 6 of 1992, he was appointed mayor of Moscow and the head of the capital's administration, after which he was elected mayor in 1996, 1999 and 2003.