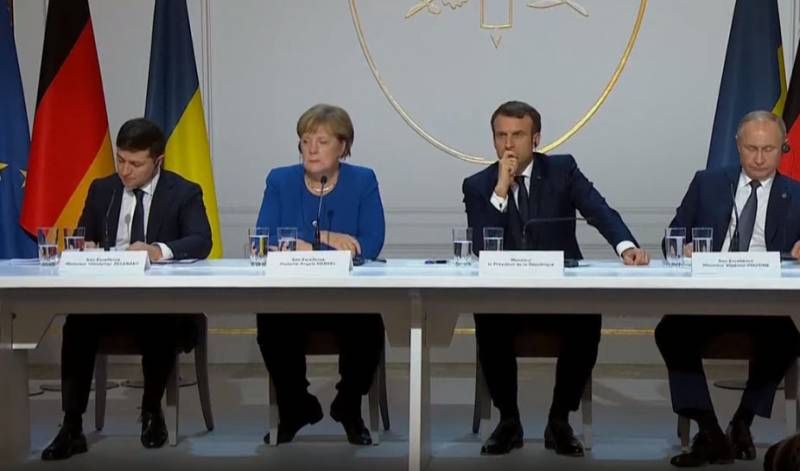 It became known about the agreements reached on gas transit between the Russian and Ukrainian sides in Paris. Recall that the so-called Norman summit was held in the French capital, in addition to the heads of state, very large delegations participated. These delegations included representatives of energy departments and companies of the two countries.
According to Vladimir Zelensky, at a meeting with the Russian president, issues of "compensation by Gazprom in the amount of 3 billion dollars" were discussed. In Ukraine, they claim that this compensation was allegedly "awarded" by the Stockholm arbitration.
Zelensky said, "as it seemed to him," the question regarding 3 billion dollars, "which Ukraine won," is removed.
President of Ukraine:
We are ready to take gas. This is the compromise we are ready to make.
Further, the Ukrainian president said that gas transit through Ukraine would continue after January 1 2020. Moreover, according to Zelensky, the contract "will be concluded for more than one year."
The conversation between Putin and Zelensky lasted about an hour, although initially it was allotted about 20 minutes. Then a general press conference was held.
Zelensky about Putin:
It's difficult to negotiate with him, but there were moments when we agreed. He parses every question into details. And we have settled every word. It's complicated. I am a different person: once and once - and agreed. And he has another natural biomechanics.
Against this background, activists in Kiev announced that they were "curtailing the camp on the Maidan and on Bankovaya, since Zelensky did not cross the marked" red lines ".