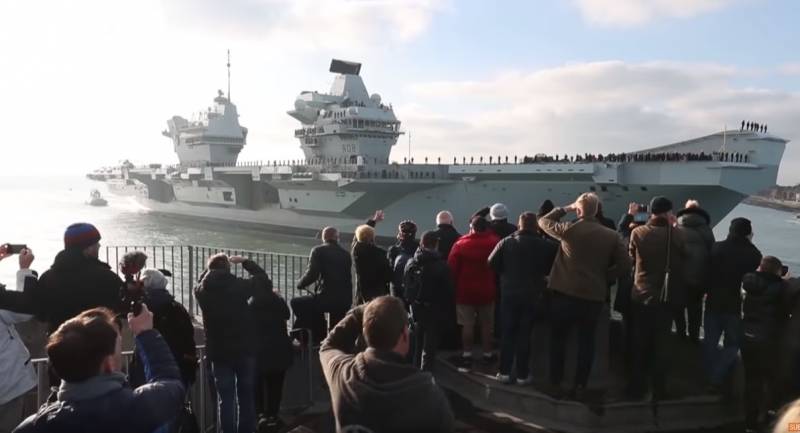 HMS Prince of Wales aircraft carrier officially handed over to the Royal Navy
the fleet
by manufacturers. It is assumed that the ceremonial commissioning of the ship will take place on December 10.
The pennant was created by the alliance of BAE Systems, Babcock and Thales. The Queen Elizabeth class aircraft carrier involved six British shipyards in the design and construction process. More than 10 thousand people were involved in the program of their creation.
The Prince of Wales, the second representative of this type, recently left for the first time at the home port - at the naval base in Portsmouth. In anticipation of the arrival of aircraft carriers, large-scale work was carried out here, during which the infrastructure was updated and improved: the pier was modernized, a new combined energy complex was created, and the combat stability of the base was improved. In total, more than £ 100 million was spent on these purposes.
As indicated, the power plant located here, consisting of three generators running on natural gas, is able to power 28 000 houses.
Queen Elizabeth class aircraft carriers are the largest and most powerful surface warships ever built in the UK.