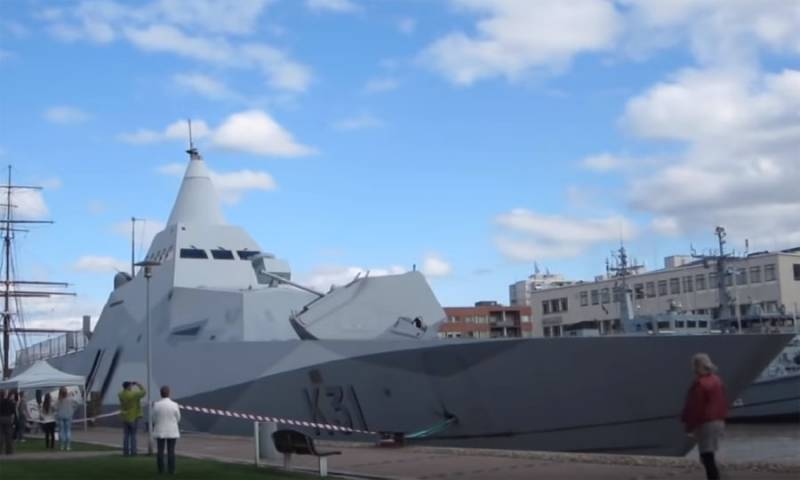 A screenshot of the onboard radar of one of the Swedish ships appeared at the time of the survey, about 250-300 m from the Visby corvette on the network. We are talking about the type of corvettes that are being built to replace the existing Gothenburg warships in the Swedish naval forces. Visby corvettes belong to stealth ships, and they are often called the first ships in the world to be completely built using this technology.
A photo of the screen of the Visby radar and corvette was published on the Reddit media network by u / Moresail.
The radar station displays an image that would correspond to a small fishing motor boat or even a buoy on the surface of the water. At the same time, the yacht, which at that moment was not far from the one taking the picture, is shown to be a much larger "identification spot".
The user notes that the airborne radar still allows you to determine the speed and direction of movement of the object, which is a Visby corvette. However, it is added that in this situation Visby hardly used the so-called "combat" stealth configuration (system) in order for the radar to remain completely unnoticed - otherwise this could lead to a collision with civilian ships in the bay.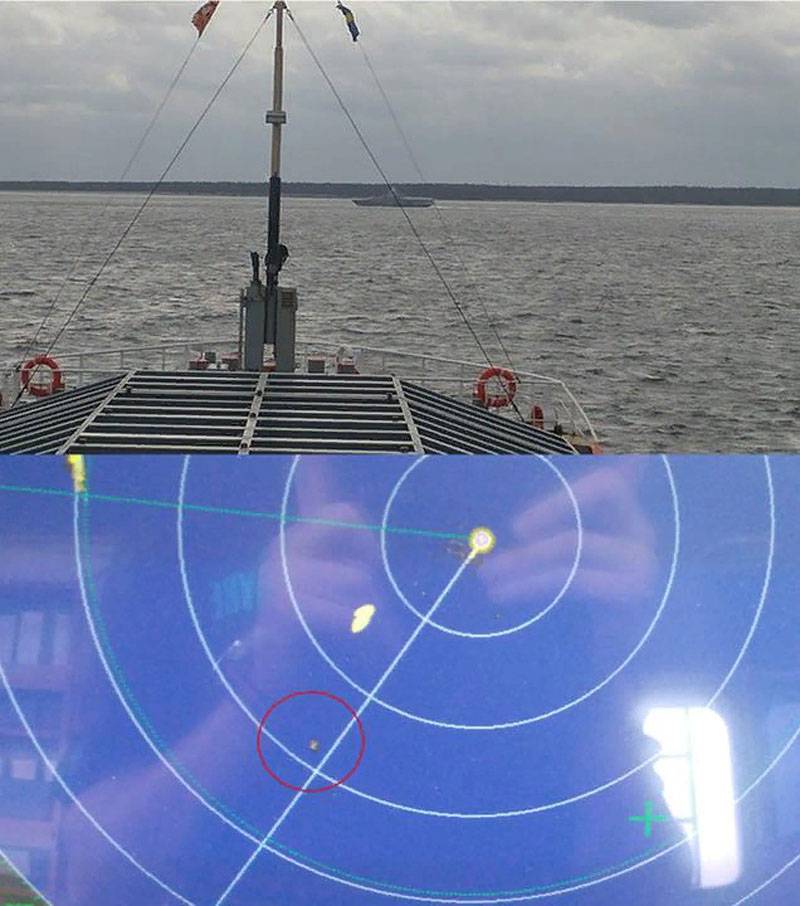 For reference: the total displacement of the Visby corvette is 670 tons, the longest is 72,7 m, and the draft is 2,4 m. It has eight RBS-15 anti-ship missiles. Maximum speed - up to 35 knots (about 65 km / h).
Russia has its own analogue of modular design corvettes - these are patrol ships of the 22160 project. At the moment, there are two such ships in the Russian Navy: "Vasily Bykov" and "Dmitry Rogachev" (both - the Black Sea Fleet). At the same time, their total displacement is according to 1700 tons. In terms of autonomy, these corvettes are superior even to individual frigates.