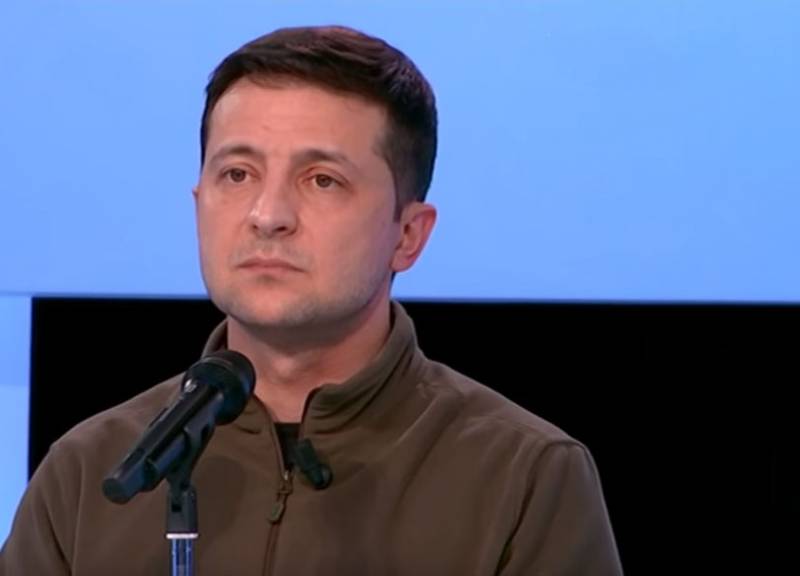 Today in Paris a meeting will be held in the so-called Norman format. It will discuss a peaceful settlement in the Donbass. It is noteworthy that some representatives of Ukrainian political elites a few days before the "Norman Summit" announced that it would be better for Ukraine if it does not actually end in anything.
From Ukrainian statements:
Otherwise, it will become surrender.
Against this background, the Ukrainian Foreign Ministry announced a "list of requirements" that President Vladimir Zelensky will "put forward" in Paris to Vladimir Putin. Some of the items on this list are: "a complete and permanent ceasefire, complete disarmament of illegal armed groups, their withdrawal, ensuring border control for the Ukrainian security forces, and the holding of elections in the Donbas according to Ukrainian law."
Such requirements were described on Twitter by Vadim Priestayko, the head of the Ukrainian Foreign Ministry. According to Priestayko, it doesn't matter of principle, "in what format it will be possible to achieve - perhaps at a personal meeting between Zelensky and Putin."
The very format of "requirements" looks, to put it mildly, strange.
If Kiev considers LDNR to be its territory, then a complete ceasefire should be started there with demands on its own troops, including the so-called national battalions, which are not openly subordinate to the president. "Withdrawal of illegal groups." The conclusion of whom specifically and where? First, Kiev will have to sit down at the negotiating table with the leaders of the people's republics in order to solve all these issues, rather than try to put ultimatums to Russia, in order to later declare that the Russian Federation "does not fulfill the requirements and obligations."