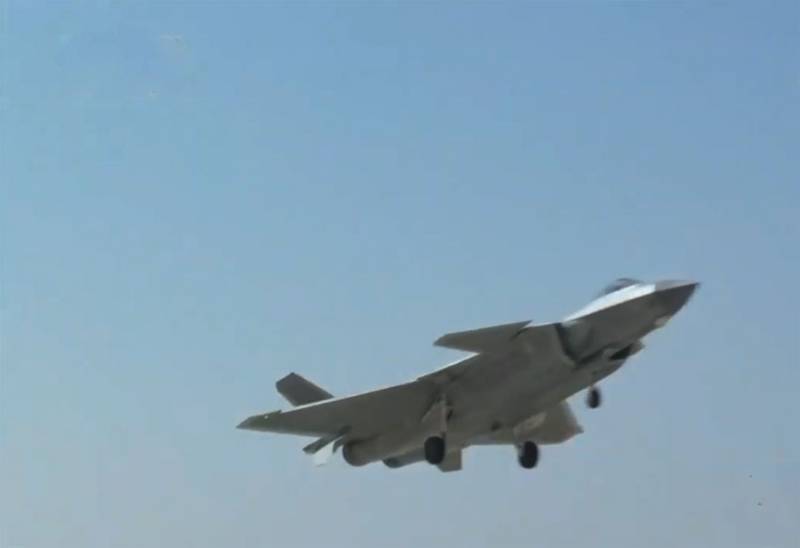 Chinese military experts, commenting on the well-known statements of their Indian neighbors that the Su-30MKI radars have repeatedly detected stealth fighter aircraft J-20 PLA, are trying to find an explanation of the situation.
You can understand the Chinese side, because the very fact that the J-20 was detected by the radars of the previous generation fighters causes great reputation damage to Chinese aircraft. Recall that in China they claim that the J-20 fighter belongs to the fifth generation of combat
aviation
.
In India, meanwhile, it has been reported that the discovery and identification of Chinese J-20 fighters has become possible for several reasons. One of the reasons for Indian specialists is described as follows: in a flight over a mountain range, and it was there (near the border of China and India) that Chinese fighter jets were discovered, the "thermal lensing effect" arose: air streams rising from mountain ranges connected with hot streams air, which was created by the operation of the Chinese J-20 engines.
The emerging "additional thermal anomalies" at certain heights became a factor in determining the availability of aircraft.
How much these statements can in reality explain the reason for the J-20 finding onboard equipment of the Su-30MKI Indian Air Force is an open question. If so, then it turns out that the radar reacted to the same "thermal lens" above the mountain range.
In China, meanwhile, it is noted that the Indian side could simply use information published in the media about combat patrols of the western segment of China's airspace by J-20 fighters as an option for allegations of "allegedly detecting new generation aircraft." That is, first in the Chinese media there are materials about the patrol conducted, and then in the Indian media they write that their pilots on various types of aircraft found J-20 in the air.
All this more closely resembles an episode of information war between neighboring countries, positioning themselves as at least geopolitical competitors.