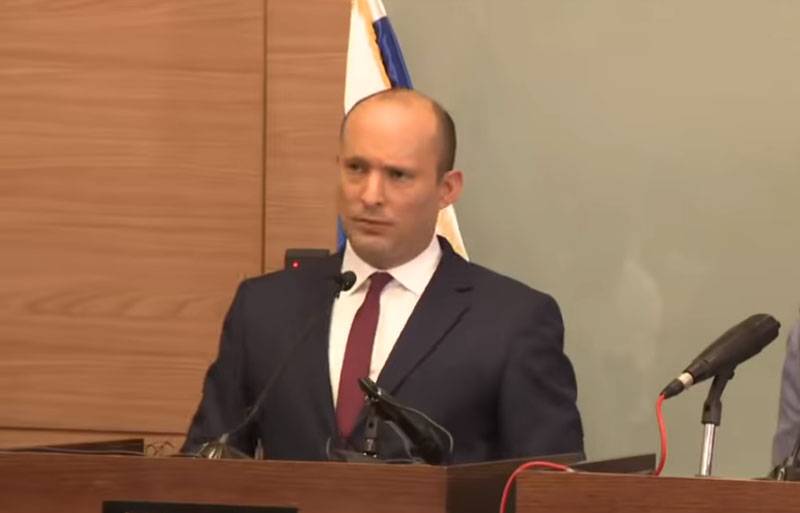 Israeli Defense Minister Naftali Bennett made a statement about the military presence of Iran and pro-Iranian forces in Syria. According to Bennett, which he expressed during a conference in Jerusalem, Syria "will become Iran's own Vietnam."
Naphtali Bennett said that Iran is engaged in an "escalation of tension along the borders of Israel" - in Lebanon and Syria.
From the statement of the Israeli minister:
Iran is working to establish its military bases in Syria, in the Gaza Strip. In the event of an attack, Israel will begin a military defensive operation. If the Iranians do not leave the territory of Syria, do not depart from the Israeli borders, then for them Syria will become their own Vietnam.
Bennett decided to draw an analogy of Iran's actions in Syria with the US's actions in Vietnam?
According to Bennett, Israel must move away from the policy of internal confrontation and focus on protecting the interests of the country.
So the minister transparently hinted at internal political disagreements and problems in the formation of a coalition government.
According to Naftali Bennett, if Israel continues to show political disagreements and conflicts, then in 2020 the country may face "even greater challenges and threats."
Against this background, the scandal associated with Syria is gaining momentum. Italian reporters interviewed Syrian President Bashar al-Assad, but in the end they were forbidden to publish it for Italian viewers. The SAR Presidential Administration called it an example of political censorship and clear evidence of the loss of the main European conquest - freedom of speech.