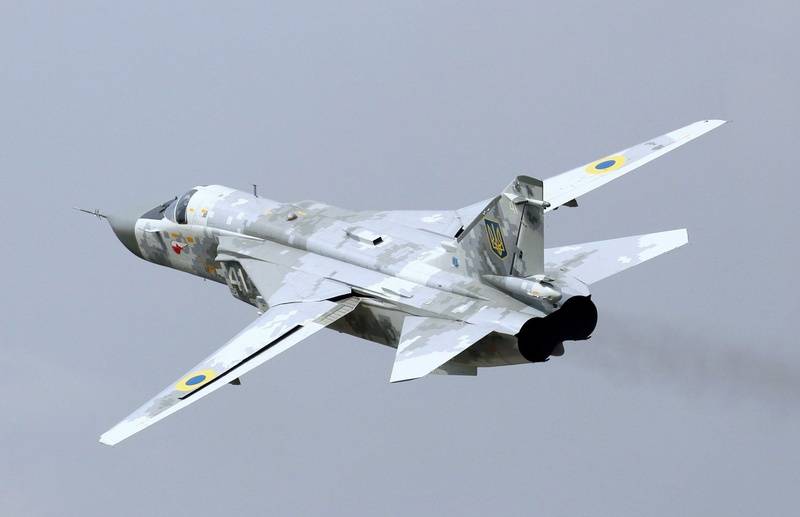 The air forces of Ukraine for the first time in twenty years have worked out refueling in the air. This was reported on the General Staff page on the social network Facebook.
According to the report, the crews of the Su-24M, Su-24MR and L-39 aircraft from the 7th tactical brigade
aviation
The Ukrainian Air Force carried out flights in the Khmelnitsky region day and night in order to restore piloting skills, and also carried out air refueling for the first time in 20 years. The Su-24M was the refueling aircraft on which the outboard refueling unit was installed.
The highlight of the flights was departures with a control test of the unified refueling suspension unit - UPAZ, which underwent repairs and modernization at the Nikolaev Aircraft Repair Plant "NARP". These flights were carried out by the best crews of "dryers". After all, such flights with refueling in the air have not spent more than 20 years
- said in a statement.
The General Staff of Ukraine emphasized that in the future flights with refueling in the air will take on a planned character.
On the way to the standards of leading NATO countries, this element of combat training is necessary to achieve the compatibility of Ukrainian pilots with the air forces of partner countries. It is likely that the issue of refueling in the air will be worked out on different types of aircraft during the next multinational military exercises "Clear Sky" in Ukraine
- added to the General Staff of the Armed Forces.