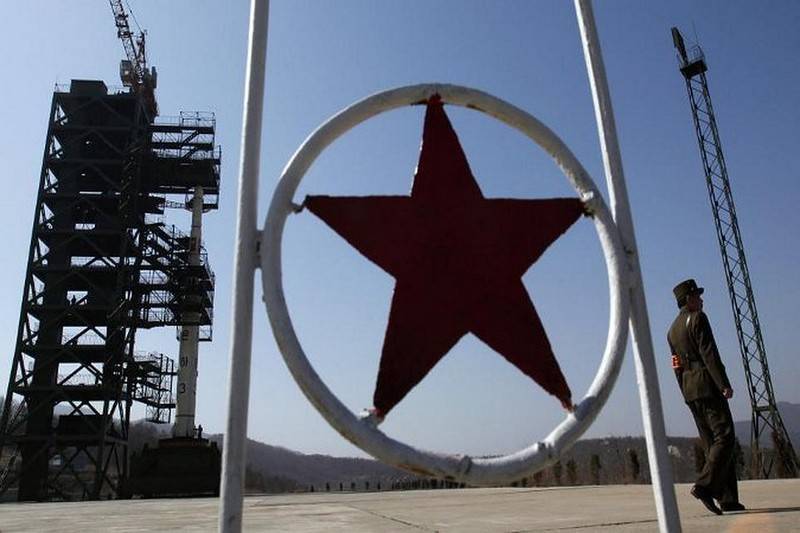 North Korea resumed testing at the Sohe cosmodrome. A statement on the "crucial" test that could affect the country's strategic position was circulated on Saturday by the North Korean Central Telegraph Agency (CTAC).
The DPRK Academy of Defense Sciences presented the results of the successful conduct of this important test to the Central Committee of the DPRK Labor Party. The results of this test in the near future can once again have a significant impact on changing the strategic position of the DPRK.
- said in a statement.
Pyongyang does not disclose the details of the tests, but there are suggestions that a new engine for intercontinental ballistic missiles (ICBMs) was tested at the Sohe cosmodrome. This statement was made by Kim Dong Yup, professor at the Institute for Far Eastern Studies at the University of Gyeongnam (South Korea).
He explained that in the Tonghanni area on the west coast of the DPRK, where the Sohe cosmodrome is located, there are two different purposes: a platform for launching satellites and a vertical stand for fire tests of engines, and it was there that the tests were carried out.
According to the professor, the DPRK has tested a new solid-fuel engine for ICBMs, which so far flies thousands of kilometers on the 2-3, unlike the two liquid ones that can reach the continental United States.
(...) solid fuel type "Pukkykson" so far fly at a distance of no more than 2-3 thousand kilometers. If North Korea tests rocket engines in Tonghanni, then perhaps the next step will be to test the solid-fuel engine for ICBMs. This could be the perfect Christmas gift for the USA.
- said Kim Dong Yup.
Pyongyang said earlier that it had already taken enough steps towards Washington, and now it was the turn of the United States response. If the United States does not want to take steps towards North Korea, then they will receive the appropriate "Christmas present".