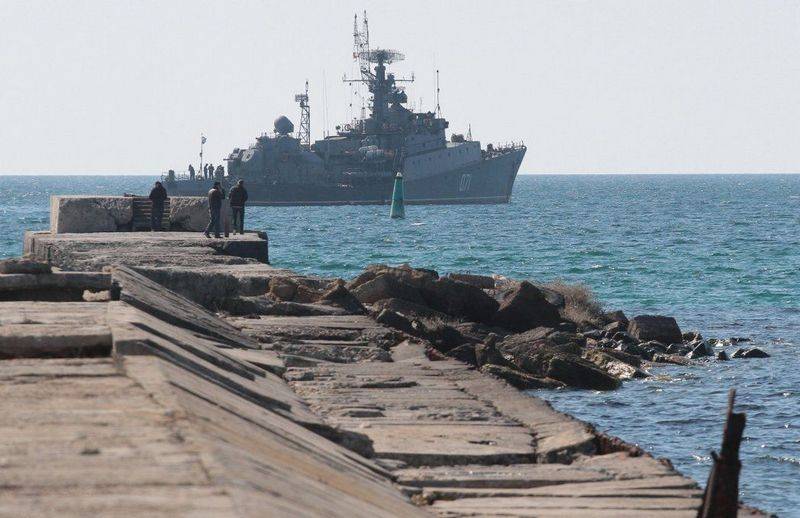 Ukraine once again accused Russia of deploying "nuclear
weapons
". This is stated in a statement circulated by the Ukrainian Foreign Ministry posted on the agency's website.
The Ukrainian Foreign Ministry issued a statement on the 25th anniversary of the signing of the Budapest memorandum, according to which Kiev renounced nuclear weapons in response to guarantees from the countries that signed the document.
In Kiev, they stated that they had fully fulfilled their obligations under the memorandum and thanked the United States, France and the United Kingdom, which "support the territorial integrity of Ukraine and its sovereignty by imposing sanctions against Russia." In the same statement, the Ukrainian Foreign Ministry accused Russia of "militarizing the occupied Crimea" and deploying nuclear weapons on its territory, while no evidence was again given.
Today, Russia is actively militarizing the territory of the occupied Crimea, having already turned it into a powerful military base. Given the strategic location of Crimea, the potential deployment of nuclear weapons by Russia on its territory threatens the regime of the Treaty on the Non-Proliferation of Nuclear Weapons and the global security system as a whole (...)
- stated in Kiev, demanding from the "world society a corresponding reaction" to this.
Note that Ukraine's accusations of deploying nuclear weapons in Crimea are not the first time. Earlier, the former Foreign Minister of Ukraine Klimkin made such an accusation, who said last year that "Ukraine has no direct evidence of this, but there are suspicions."