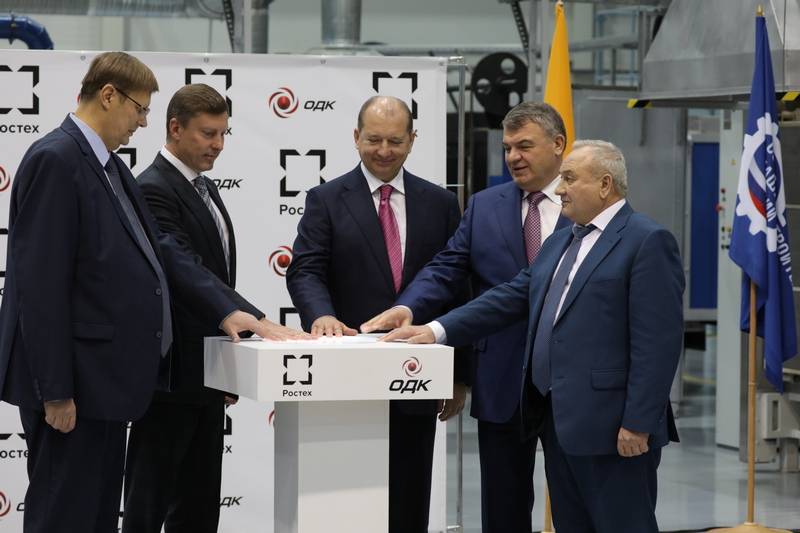 A new largest production of turbine blades for
aviation
, marine and industrial gas turbine engines based on PJSC "UEC-Saturn" in Rybinsk. It is reported by the United Engine Corporation (UEC).
The largest production of gas turbine engine blades begins to work in Rybinsk. According to the UEC, the new production will allow annually producing components for more than two thousand aircraft engines, not only Russian but also foreign. At the same time, an innovative technology was introduced - single-crystal casting in ceramic molds according to investment casting. This technology does not require further manual polishing of products.
Production was deployed on an area of ​​20 thousand square meters. meters, installed more than 180 units of modern high-tech equipment. It is planned that in 2020, production volumes reached up to 280 thousand blades per year, and by 2024 - up to 800 thousand.
The turbine blade is one of the most knowledge-intensive and difficult to manufacture components of gas turbine engines for aviation, marine vessels, and energy. Only six countries in the world produce such products. It requires complex calculations in the design and very high precision in manufacturing
- said the first deputy general director of the State Corporation Rostec Vladimir Artyakov.
It is emphasized that the production is certified according to international standards and can work as part of chains to create both Russian and foreign engines.