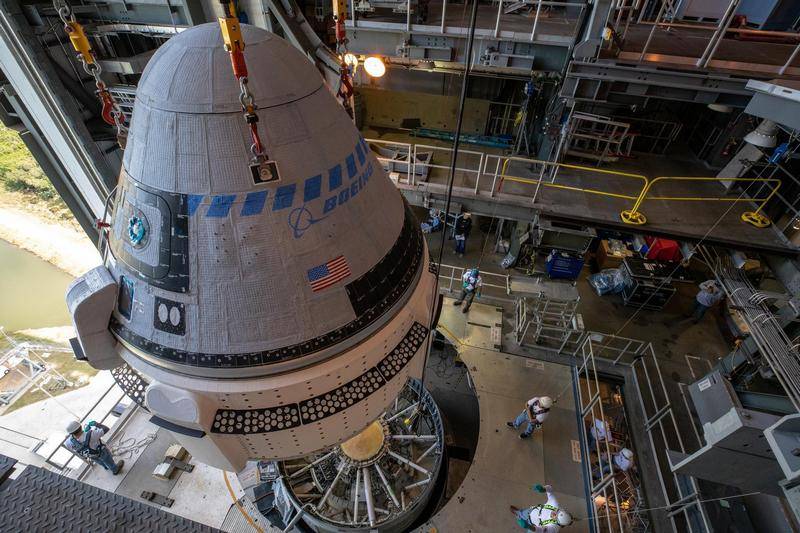 The first unmanned trial launch of the latest American Starliner Boeing to the ISS using the Atlas V launch vehicle was postponed for one day and transferred to December 20. This was reported by the operator company United Launch Alliance (ULA).
Launch of the Atlas V booster rocket with Boeing Starliner Corporation ship, which will make a test flight, is now scheduled to be carried out on December 20
- said in a statement.
The company explained that the postponement of the launch date is related to the postponement of the dress rehearsal, which was held on Friday, December 6, and not the 5 number as planned in advance. The transfer is associated with bad weather.
According to information posted on the NASA website, the launch of the first unmanned Starliner mission is scheduled for 06: 36 on the East Coast of the United States (14: 36 Moscow time) on December 20 from the 41 launch complex at the Cosmodrome at Cape Canaveral in Florida.
The transfer of the launch of the Starliner to December 20 is already the second. Initially, the launch was planned for December 17, but was postponed to December 19 due to a problem in the purge air supply line found in the Atlas V rocket.
As previously reported, the first manned launches of the Starliner and Crew Dragon ships with American astronauts on board are scheduled for the first half of the 2020 of the year. After this, the United States plans to abandon flights on the Russian "Unions", but will not refuse to cooperate.