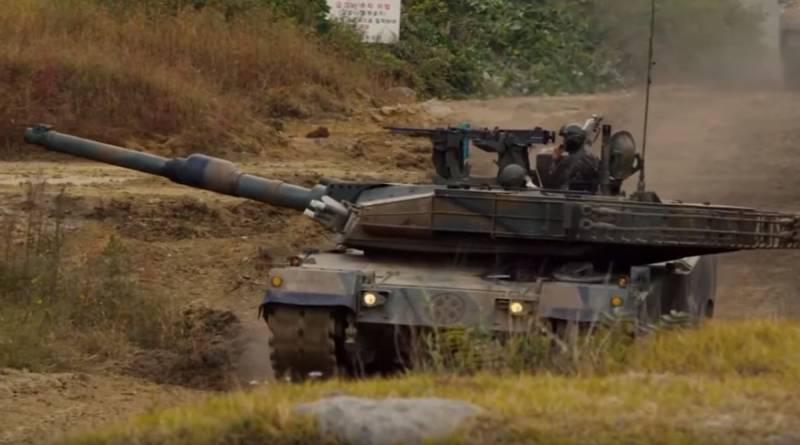 The Polish media published material that considers the possibility of arming the country's army "
tanks
of the future. " It is noted that initially the Poles paid attention to the German-French project to create a new generation tank, but now the armed forces "are forced to consider other options."
The reason, according to the Defense24 portal, is the fact that there is no 100 percent confidence in Poland being accepted into the program implemented by Germany and France. In addition, Warsaw is not satisfied with the deadlines set by Berlin and Paris. So, the program for creating promising armored vehicles was determined for the 2035 of the year, and the Poles, apparently, need to be "faster."
In this regard, the publication says that Poland "can build a tank of the future together with Korea." We are talking about a possible entry into the South Korean project to create a new version of the K2 Black Panther tank. It is noted that the Koreans plan to equip the tank with a new gun, a combat module with remote control, cameras and sensors for an 360-degree view.
The initial version of this tank for the South Korean army was adopted in 2014 year. To date, about 200 of such machines have already been produced. The tank is equipped with an 120-mm cannon from the German concern Rheinmetall with ammunition for 40 rounds, it has anti-tank guided KSTAM missiles, as well as machine guns 7,62 mm and 12,7 mm. The engine of the Korean tank is the Doosan Infracore DV27K with an output of 1,5 thousand hp. To date, the export price of this tank is estimated at 8,8 million dollars.
Previously, interest in buying this tank was shown in the Middle East, in particular in Qatar. In Poland, they say that K2 has a high modernization potential, and by the 2025 year, if a joint program for improving the tank were implemented, Polish tank units could be replenished with new versions of these armored vehicles in sufficient quantities.
The fact that South Korea offered Poland to enter the Black Panther modernization program is not reported.