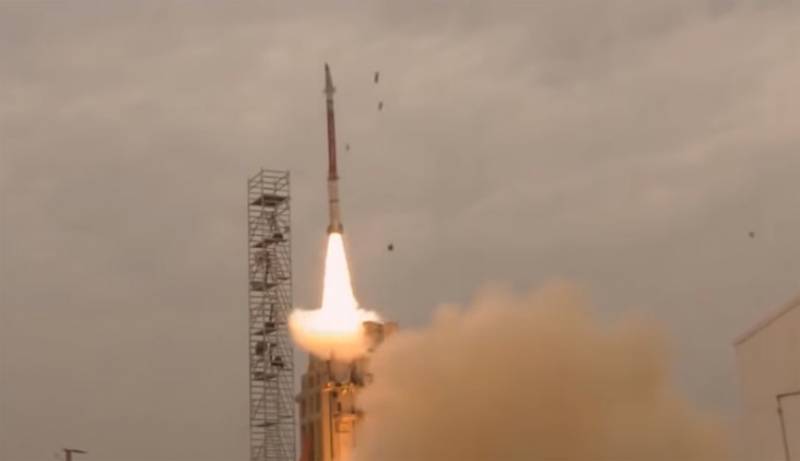 The Iranian foreign minister posted a tweet accusing Israel of testing a "nuclear missile aimed at Iran." According to Mohammad Javad Zarif, European countries continue to turn a blind eye to Israel's nuclear arsenal and delivery vehicles.
Tehran noted that neither the United States, nor Britain, nor Germany, nor France have ever condemned and do not condemn "the only nuclear arsenal in Asia Minor."
This statement was made by the head of the Iranian Foreign Ministry after reports from the Israeli Defense Ministry press service about the successful testing of the "new rocket-propulsion system." The tests were carried out at the military base of Palmachim. In a statement from the Israeli military, it was noted that the tests were "planned."
The Israeli media published publications that the tests concerned a rocket-propulsion system that can be used to launch long-range missiles. Hets and Jericho missiles are given as an example.
The same "Jericho" are capable of carrying a nuclear warhead. However, they have several options: operational-tactical and intercontinental ballistic. According to official statistics, the Israel Defense Forces are armed with up to 25 medium-range missiles "Jericho-2". The Jericho-3 missiles are capable of delivering a warhead to a distance of about 4 thousand (according to other sources, more than 5,5 thousand) kilometers.