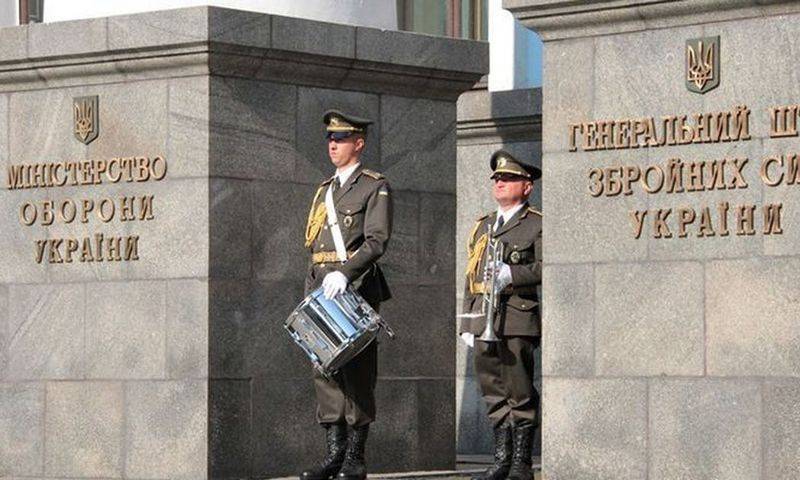 Ukraine will reform the Ministry of Defense with the aim of joining the NATO Enhanced Capabilities Program and obtaining an Alliance Membership Action Plan. This was stated by Deputy Foreign Minister Yegor Bozhok.
For Ukraine to join NATO programs, it is necessary to carry out a number of reforms in the military sphere, where the main reform is the reform of the Ministry of Defense itself. To implement the key standard of the "NATO J-structure", on which all the armed forces of the alliance are built, it is necessary to separate the posts of the Supreme Commander of the Armed Forces and the Chief of the General Staff of the Armed Forces, which will be done from January 1 2020 year.
The second basic condition for the reform is the presence of a civilian as Minister of Defense, which was done in Ukraine under Poroshenko, when the then Minister of Defense Poltorak lost his epaulettes for the country's accession to NATO.
This has already been done, and even more - our Minister of Defense is not just a person who "took off his shoulder straps", but they never wore them, or maybe they wore them at the institute
- declared Bozhok.
Also, as part of the reform of the Ministry of Defense, a new Strategic Defense Bulletin will be prepared and several other reforms will be carried out.