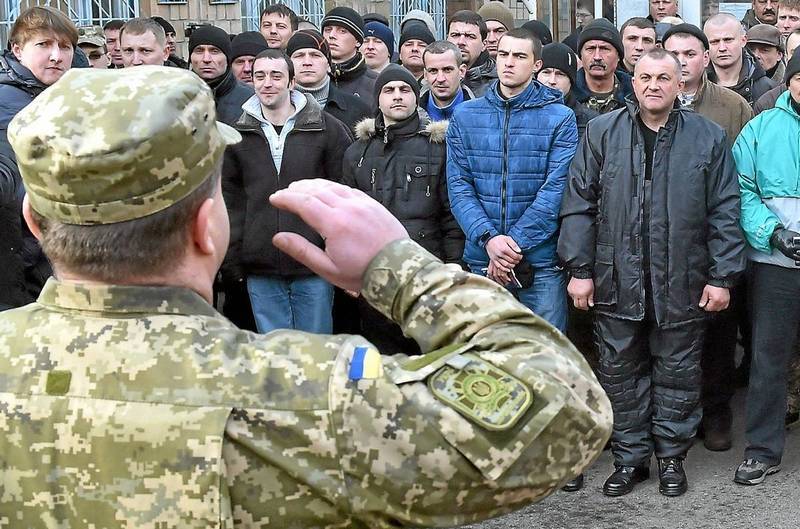 In Ukraine, the autumn draft ends, military commissariats have a little less than a month left to recruit troops. However, not everything is as good as the Ministry of Defense of Ukraine states, the plan has not yet been implemented. About this writes the Ukrainian edition of "Vesti.ua".
The draft campaign in Ukraine is ending, but the plan to staff the Armed Forces, the National Guard, the Border Troops and the transport service is failing, more and more draftees are trying to evade the service. To fulfill the plans for the draft, the military commissariats again proceeded to street raids.
According to the publication, the military enlistment offices, dressing in civilian clothes, raid young people of draft age, grabbing them on the streets, in the workplace and forcibly taking them directly to the medical board. At the same time, no excuses and references are taken into account: a plan is a plan. There were cases when the military grabbed young people, not even knowing their name and surname, while arguing that he was a "malicious deviator."
Such a situation with deviators occurs throughout Ukraine, but a particularly difficult situation is developing in the west of the country in Ivano-Frankivsk, Lviv, Volyn and other regions.
According to the military commissar of the Ivano-Frankivsk region Vladimir Yarmoshuk, if there are thousands of men of military age in the 25 region, military commissariats cannot recruit 460 people.
So far, we have fulfilled the plan for 37 percent. It is simply ridiculous that out of 25 thousands of young men of military age in the Carpathian region, we cannot call 460 people. We called 4 thousands, of which more than 2 thousands simply did not appear. Forced to go home, pull them out, catch them. And the police don't want to help us too much. Everybody ignores no one wants to go
- complains the commissar.
The Ministry of Defense of Ukraine declares the need for an urgent transition to NATO standards and a complete rejection of the draft, but the APU is against this. According to the officers, there will be no one to serve in the Armed Forces without conscripts in the future.