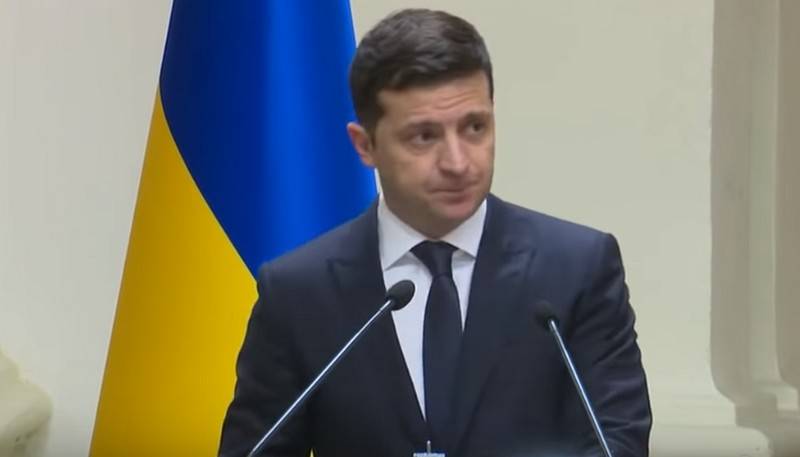 On the territory of the self-proclaimed republics of Donbass, it is necessary to create a "municipal guard", which will include both representatives of Ukraine and the republics. With such a proposal, the President of Russia Vladimir Putin intends to appeal to Ukrainian President Vladimir Zelensky. This was reported by Ukrainian media.
Vladimir Zelensky intends to propose to Vladimir Putin at the meeting of the "Norman Four" in Paris the creation of a "municipal guard" that will serve in the territory of the self-proclaimed republics of Donbass. According to this proposal, the Ukrainian National Guard, the representatives of the OSCE, as well as representatives of the republics, but with one condition, should be included in the "guard" in equal proportions. In Kiev, they will demand that only those who "did not participate in the hostilities, do not shoot, or kill" enter the "municipal guard".
According to Ukrainian media, according to Zelensky, "this is one of his team's ideas."
Zelensky also promised that "it would be better to leave the summit with nothing than to make concessions to Vladimir Putin."
Recall, the summit in the "Norman format" is scheduled in Paris on December 9. During the summit, Zelensky's first meeting with Putin may take place, although the Kremlin has not officially confirmed this.