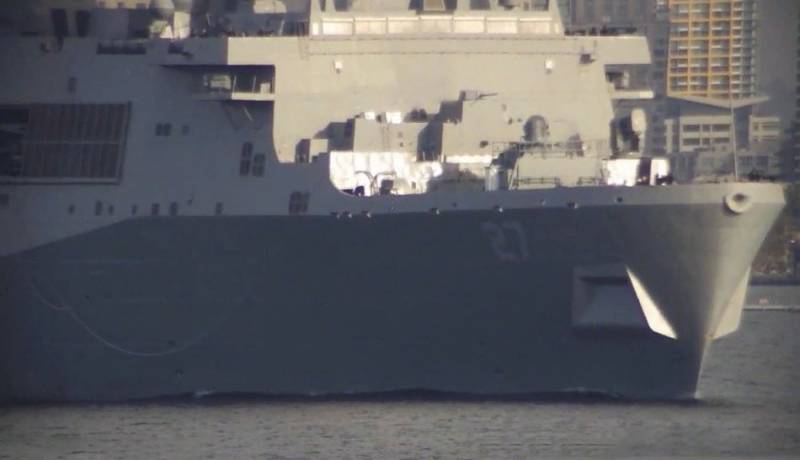 This week, the US LPD-27 USS Portland dock transport ship left the military base in San Diego and went into the open sea to conduct combat tests
weapons
. If it was initially reported that this ship would be equipped with two Mk44 Bushmaster II gun mounts, two Mk 41 rocket launchers and M2 Browning machine gun mounts, it now appears that the USS Portland has more modern weapons.
According to recent reports, a new American warship began to test on-board laser weapons. If you believe the reports of the American media, then on board the USS Portland is a combat laser system with a generation capacity of about 150 kW. It is assumed that such power is enough to destroy a laser beam, for example, boats, ships and small displacement vessels, as well as some air targets, including unmanned aerial vehicles.
Laser weapons have a nomenclature designation TLM, which stands for "tactical laser module." Initially, the landing ship LPD-27 with a displacement of 25 300 t did not have such weapons.
It is assumed that after the installation of TLM, along with power supply installations on board the ship, its internal space for accommodating troops and military equipment was slightly reduced. Initially, the main task of this ship was to transfer a battalion of up to 800 troops with military equipment. The dimensions of the power supply for the laser gun can reduce the number of troops.
The US Navy has not yet announced TLM test results for the USS Portland.