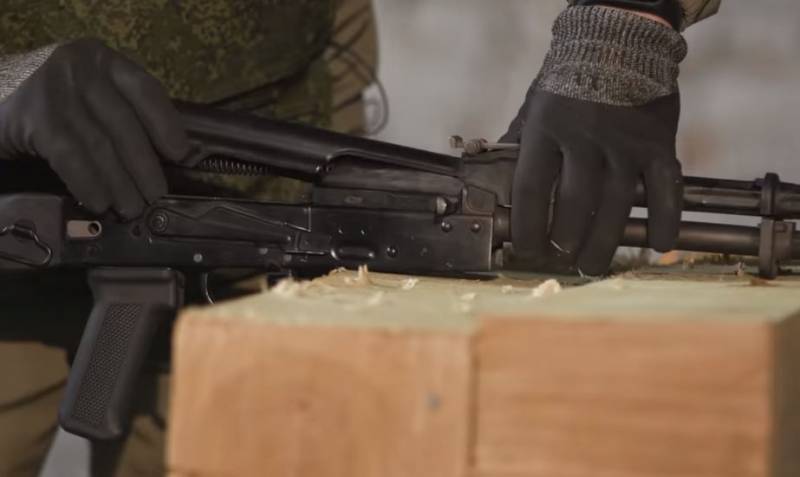 Experiments on the "survivability" of domestic rifle
weapons
going on. A favorite weapon for experimenters in this regard is the Kalashnikov assault rifle. The "survival" experiments with dozens of practically non-stop bursts of 30 cartridges concerned various versions of AK. Now in the program "Destroyers of weapons" tests are shown AK-103 caliber 7,62 mm
The specialist of the Kalashnikov Concern, Georgy Gubich, armed himself with the AK-103, dozens of stores with ammunition for it, as well as a fire extinguisher and started firing, the stop in which was carried out only when the machine was reloaded.
As a target, birch blocks with a thickness of 150 mm were selected.
On the 360-m shot, the machine becomes difficult to reload, and the experimenter uses the "on the floor" option.
After the 540 shot, the weapon barrel acquires a bright scarlet color. The machine starts to smoke.
After the 600 shot, open flame languages ​​appear.
On the 690 cartridge, fire intensifies.
"It's getting scary," Gubich states.
After the 720 shot, firing is already without a forearm with the machine burning open.
Experimenter about the machine:
This is Duncan MacLeod
What happened with the machine gun after the 1000th shot can be found in the video: