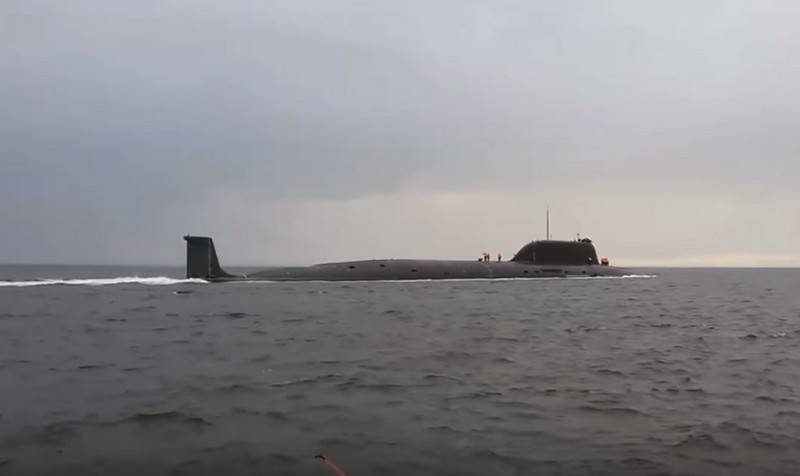 Project 885M Yasen-M Kazan's lead multipurpose nuclear submarine went through factory sea trials, within the framework of which it carried out test torpedo shooting at one of the Northern ranges
fleet
in the White Sea. This was reported by the press service of the Federation Council.
According to the report, the submarine fired two torpedoes in an underwater position on an underwater target, successfully hitting it. As part of ongoing factory tests in the near future, the submarine will conduct several more tests, some of which are also related to weapons. The White Sea Naval Base is engaged in providing tests.
The shooting was carried out as part of the factory sea trials of the ship with the support of the forces of the White Sea Naval Base. The crew of the Kazan submarine fired two torpedoes from underwater at an underwater target
- Said the press service.
Earlier, the Ministry of Defense announced the entry of the Kazan submarine into the Navy before the end of this year, but subsequently the deadlines for the ship's delivery were postponed due to problems discovered. The results of the mooring, as well as the winter stage of the factory sea trials, completed in January this year, showed that a number of auxiliary systems of the Kazan submarine do not meet the requirements of the Ministry of Defense. The submarine was sent for revision at Sevmash.
At the moment, the deadlines for the submarine Kazan are not known to the fleet.
The Kazan submarine, the first multipurpose nuclear submarine of the improved 885M project (Yasen-M), was launched on 31 on March 2017 of the year. Compared to the 885 Ash project, the new submarine received many improvements and new systems that have not been used on submarines before. The Yasen-M project submarines have a displacement of 13800 tons, a depth of immersion of 520 meters, a crew of 64 people, autonomy of 100 days, underwater speed - 31 knot, armed with mines, 533 torpedoes, millimeters, Caliber and Onyx cruise missiles.