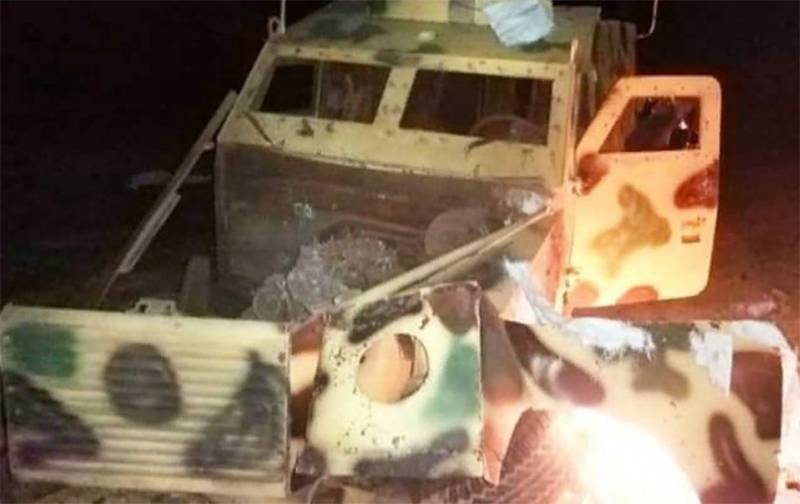 From Syria, there are reports that a powerful explosion occurred on the route of the Turkish military convoy in the north of Aleppo province. We are talking about the operation of an explosive device on the way of the Turkish column in the area of ​​the settlement of Jerablus (Kharabulus).
The explosion occurred at a time when the Turkish contingent was returning after patrolling to its base in the village of Al-Baldik.
Representatives of the Kurdish armed groups said that as a result of the explosion "a lot of soldiers were injured."
At the same time, representatives of the so-called "moderate opposition", which is largely controlled by Ankara, write on social networks that there were no casualties as a result of the explosion. The official Damascus has not yet commented on the situation. There is also no data on the consequences of the explosion under the Syrian Jerablus from the Turkish Ministry of Defense.
At the moment, it is said that the Turkish column in the north of Aleppo province was moving without Russian escort. It is known that in the north-eastern regions of the SAR (for example, in the province of Hasek), joint Russian-Turkish patrols are usually carried out.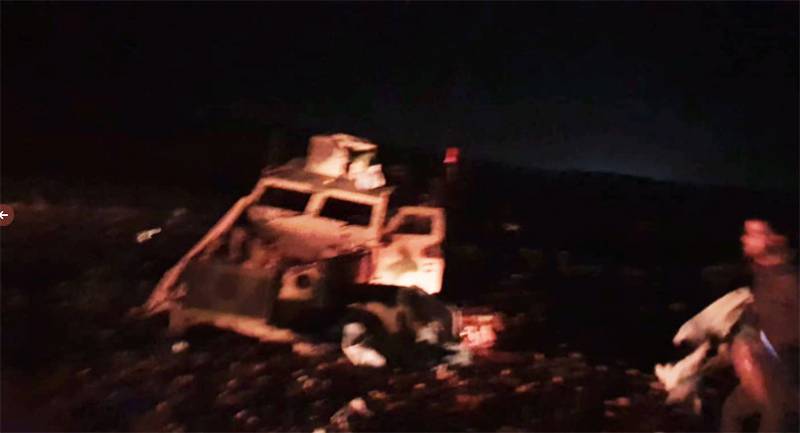 Meanwhile, photos appeared on social networks, the signatures to which indicate that they were shot at the scene of the explosion. The photo shows distorted military equipment, cars. And judging by the photo, it was definitely not without victims.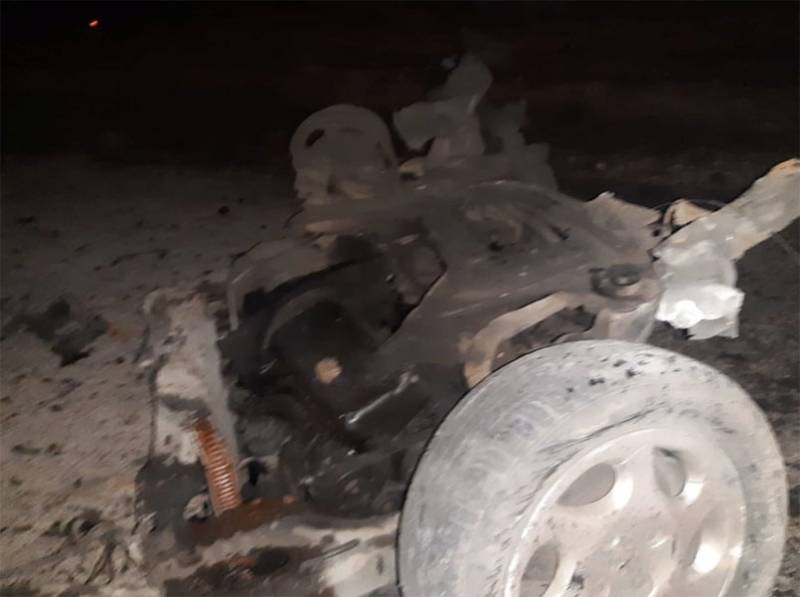 Photo: Mohamad Rashid
At the same time, a number of sources write that the column could not belong to the Turkish army, but to the Turkish forces from the so-called SSA.