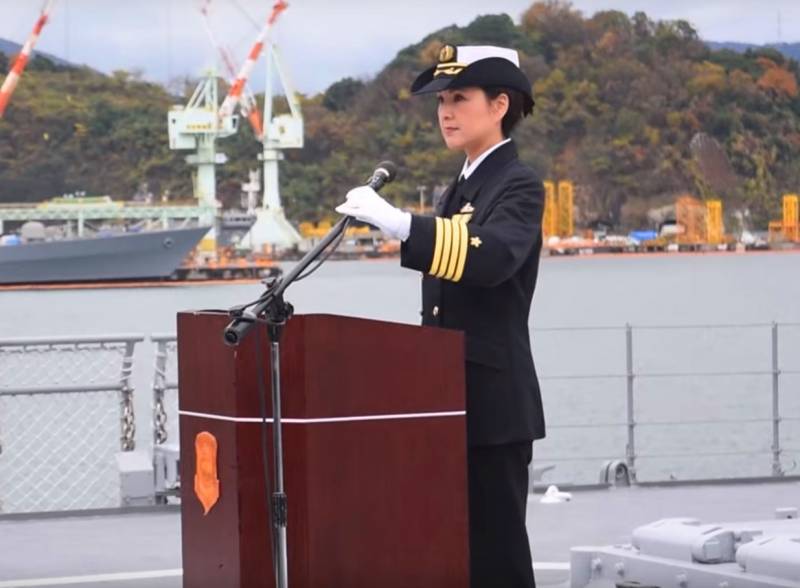 For the first time in
stories
In Japan, a woman became the commander of a missile defense destroyer equipped with the Aegis system, Kyodo reports. Forty-eight-year-old Miho Otani took command of the ship on Monday at the Mizuro Naval Base.
Captain Otani was one of the first women to graduate from the National Defense Academy in 1996. Previously, she already took command at different times over two ships of the Japanese Navy - the Shimayuki training ship and the Yamagiri destroyer.
The destroyer missile defense "Myoko", whose commander Miho Otani will be, was built in the mid-nineties. Ships with the Aegis system are an essential component of not only Japanese
fleet
, but also the national defense of the country as a whole, due to the fact that only they are capable of intercepting enemy ballistic missiles at a long distance.
Currently, there are six warships of this type in the marine self-defense forces - four destroyers of the Congo class and two Atago classes. Two more, the improved Maya class, will be commissioned in the next decade. However, their regular operation is expensive and in order to remove the load from the Navy, Tokyo announced the construction of two coastal Aegis Ashore complexes based on American technology.