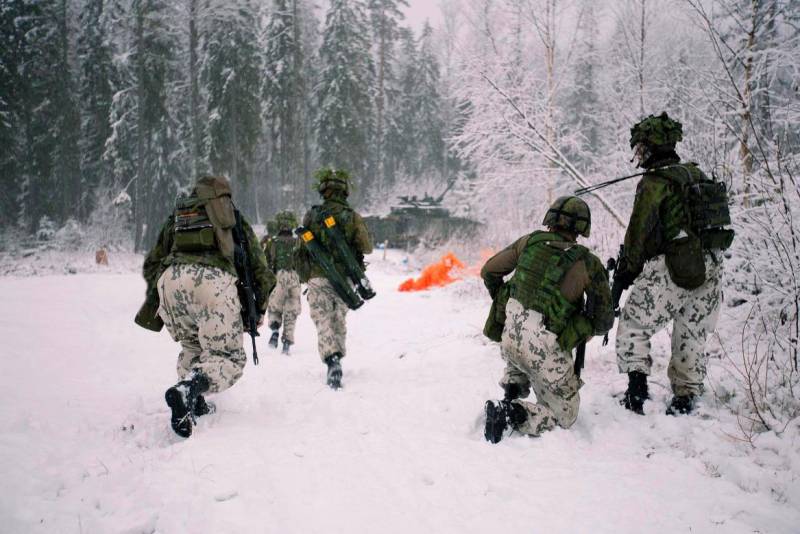 The Finnish Ministry of Defense has published on its official Youtube channel videos from exercises taking place in the southeast of the country, where they worked out a reflection of possible foreign aggression against the republic. More specifically, the video tells about the work of military doctors: it shows the process from the rapid deployment of a field hospital to helping the "wounded", the role of which is played by the military.
During training, the medical unit closely monitored the combat units so that the "wounded" could receive proper care as soon as possible. It is noted that the personnel of the army emergency department consists of reservists with experience in similar work in the civilian sphere.
The joint exercises of the Finnish Defense Forces and the country's border service are held from November 27 to December 4 2019. They involved about 12 000 people and about 2200 pieces of equipment.
Although the adversary was not directly called in official reports, the Finnish press was more frank and directly indicated that it was about protecting against a possible attack from Russia. This is evidenced by the geography of the exercises that took place near the border with the Russian Federation, and the fact that they started on the eve of the eightieth anniversary of the beginning of the Winter War.
State-owned media [RF] constantly provoke hostility towards the Finns, for example, they have recently claimed that Finland launched the Winter War [...] Finland is not threatened by any state other than Russia
- the user Jussi Eronen writes in comments.