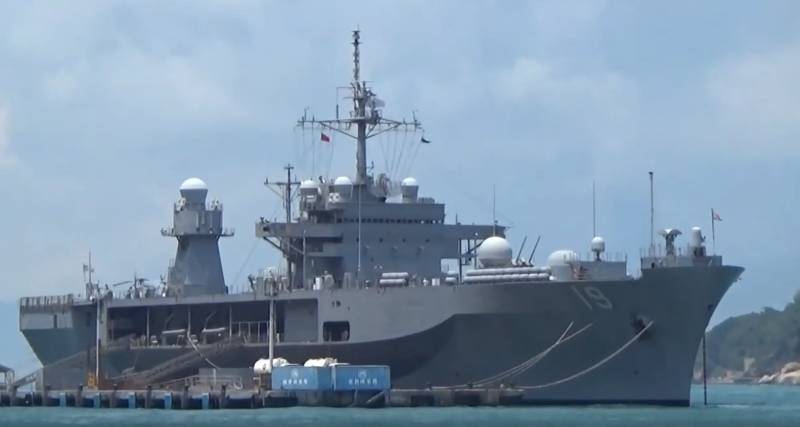 Shortly after the protests began to shake Hong Kong, the Chinese government refused to launch American ships at the port located here. On Monday, Beijing officially suspended the possibility of the entry of US Navy pennants into a troubled city.
As explained on
navy
American ships have been using Hong Kong since 1842, so they hope to lift the ban. The reason for its introduction, voiced by the authorities, was a law passed last week in the United States that provides for the sanctioning of the PRC for non-observance of human rights and democracy.
The United States has seriously violated international law and the basic rules governing international relations, and intervened in China's internal affairs
- explained in Beijing, demanding to immediately correct this "mistake".
Over the past six months, the Chinese authorities have seven times rejected applications from the US Navy to visit Hong Kong. This affected the following pennants: USS Green Bay (LPD-20) San Antonio transport dock, USS Lake Erie (CG-70) Ticonderoga missile cruiser, Arleigh Burke USS McCampbell (DDG-85) class destroyer URO Avenger type USS Patriot (MCM-7), USS Warrior (MCM-10), USS Milius (DDG-69), USS Gabrielle Giffords (LCS-10) littoral combat ship.