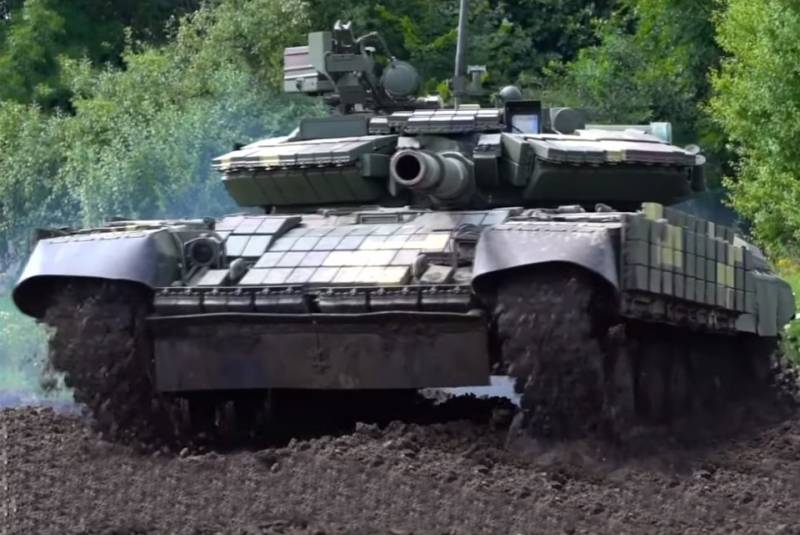 The combat vehicle "Bulat" was created by Kharkov Design Bureau. Morozova in the course of improvement
tank
T-64BV. Modernization has been carried out since 2003. Initially, it was estimated that about 400 pieces of equipment would pass it, but in fact it affected no more than a hundred tanks.
During the battles in the Donbass, which unfolded after the coup d'état in an independent one, they were thrown against militias. As a result, like many other military equipment of the Armed Forces of Ukraine, the National Guard and the "volunteer battalions", the "Bulat" were at the disposal of units of the people's republics. Apparently, we are talking about several units.
The newly uploaded photograph shows one of them, which became the trophy of the LPR People's Police. As you can see, the MBT underwent an improvement in artisanal conditions, which consisted of giving the tank an additional reservation.
If we compare with the basic version, which is presented by the Kharkov Design Bureau, then the placement of dynamic protection blocks on the starboard side and in the side of the tower is striking. Moreover, in Ukrainian advertising leaflets indicates the possibility of installing remote sensing on the sides; most likely, this technical solution is optional.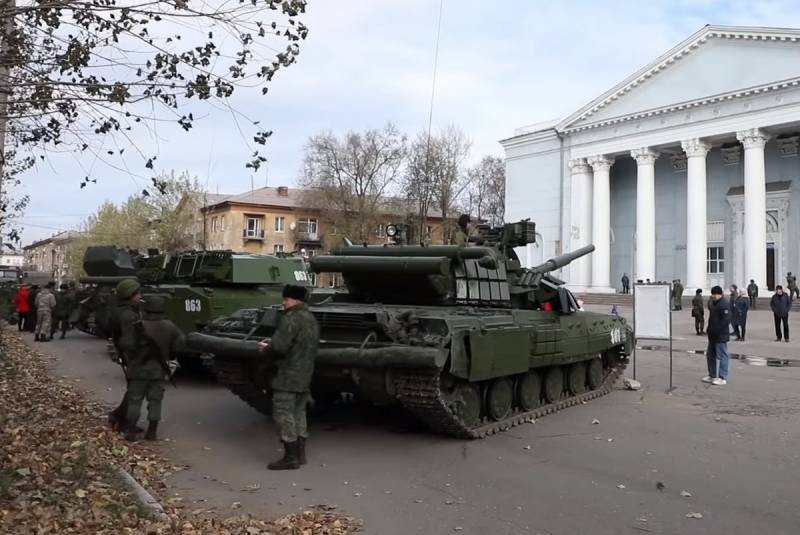 "Bulat" of the LPR People's Police (c) ANNA News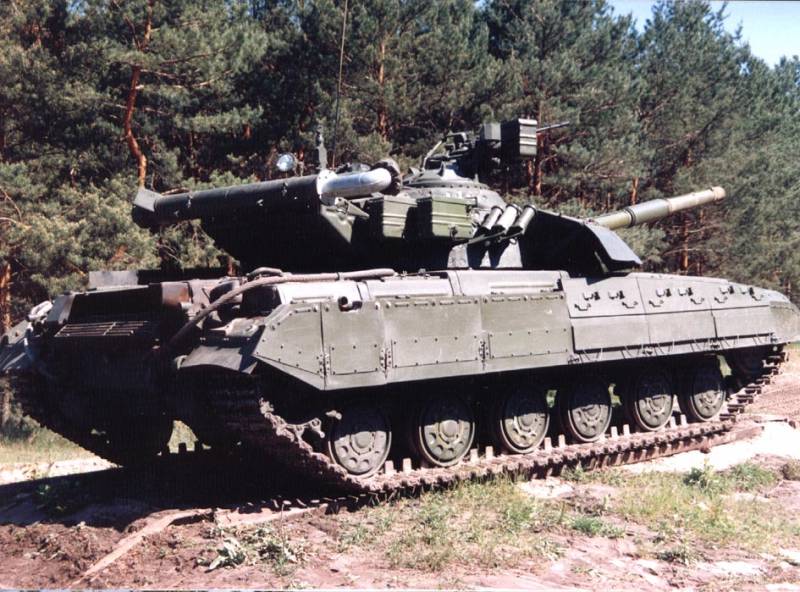 The basic version of "Bulat" (s) Kharkov Design Bureau named after Morozova