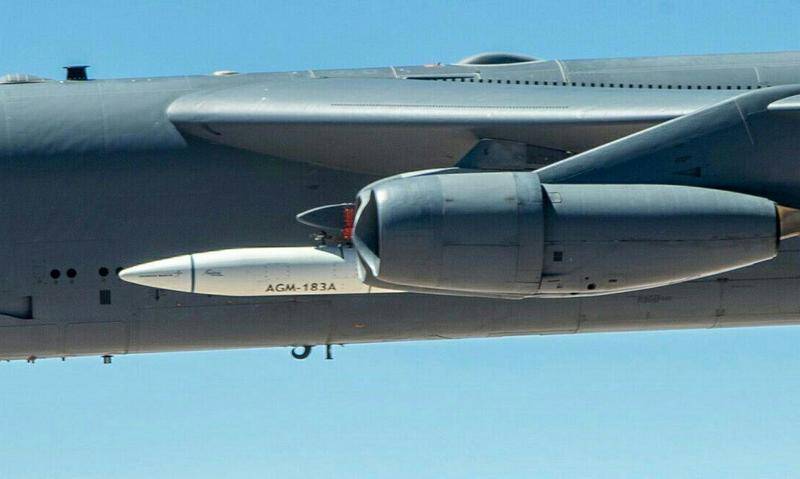 The American company Lockheed Martin received an almost billion-dollar contract from the U.S. Air Force to develop an air-based hypersonic missile Air-Launched Rapid Response Weapon (ARRW). Achievement of initial operational readiness is planned for 2022 year.
The U.S. Air Force and Lockheed Martin have signed a $ 988,8 million contract to create the ARRW hypersonic missile (
Weapon
quick response based in the air). The agreement includes a critical review of the ARRW project, test support and preparation of the complex for production. The missile should be ready for the 2021 year, and the initial operational readiness for the 2022 year.
It is planned that the hypersonic complex developed by the company will develop at least 5 Mach speed, which will help it effectively overcome the enemy's ABM.
Earlier, the head of the US Air Force Logistics Command, General Arnold Bunch, said that the US Air Force is developing two types of hypersonic weapons and expects to receive initial combat readiness by the 2022 year. The Air Force implements two programs - HCSW and ARRW (Hypersonic Conventional Strike Weapon and Air-Launched Rapid Response Weapon).
As previously reported, the development of hypersonic weapons programs HCSW and ARRW for the US Air Force is engaged in Lockheed Martin. The first flight tests of hypersonic warheads with the ARRW air launch system (also labeled AGM-183A) took place in the United States in June 2019 and were recognized successful.
It should be noted that in addition to the US Air Force, its own programs for creating hypersonic weapons are conducted by the US Navy and DARPA, the Department of Defense Advanced Research Programs of the US