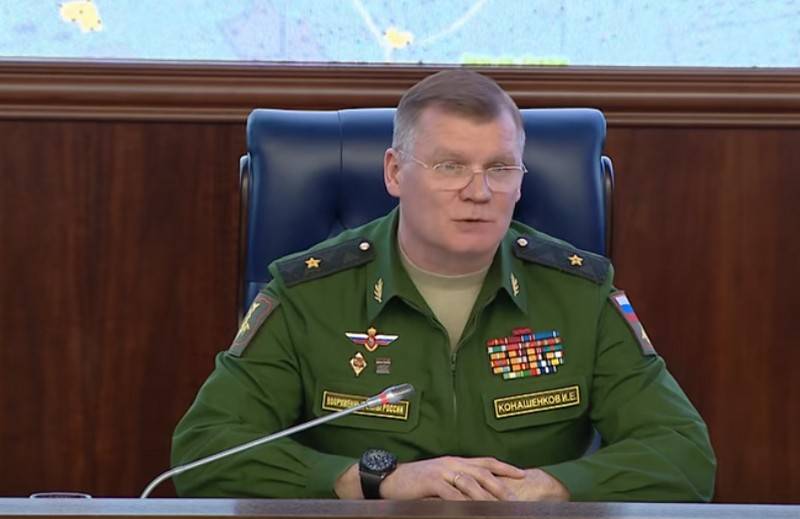 The Russian Ministry of Defense called another fake article in the newspaper The New York Times, where Russian pilots were accused of "bombing the refugee camp in Syria." This was reported by the press service of the military department.
Information about the bombing of the refugee camp in Syria by the Russian air forces is not true, said Defense Ministry spokesman Major General Igor Konashenkov, commenting on an article published in an American newspaper. According to him, the accusation of the Russian Aerospace Forces in allegedly an airstrike on a refugee camp in Syria in August, is based on a video of an unknown origin, where against the background of the capital buildings of the refugee camp and clear skies, White Helmets flash and fragments of phrases in Russian, supposedly belonging to Russian, are heard to the pilots.
To the disappointment of the customers of this fake, we are forced to remind again that the transfer of the coordinates of the targets to the pilots of Russian bombers or reports on the fulfillment of their tasks is not carried out by voice on open air
- said Konashenkov, adding that all the "pseudo-titanic" efforts of the NYT editorial office aimed at "deciphering the conversations of Russian pilots" were in vain, as the "evidence" turned out to be primitive and pointless.
The Defense Ministry emphasized that the "coincidence" of November 27, that is, a few days before the scandalous material was published by The New York Times, the British Syrian Observatory for Human Rights, previously famous for its fakes, unexpectedly announced: an agreement was signed with the newspaper just in October NYT on jointly conducting "investigations" of war crimes in Syria.
Therefore, if in connection with the past, October, fake of The New York Times, we regretted that a serious publication was the victim of manipulations by terrorists and their minions in the White Helmets, then in this case it is inappropriate - everything happened by mutual agreement
- declared Konashenkov.