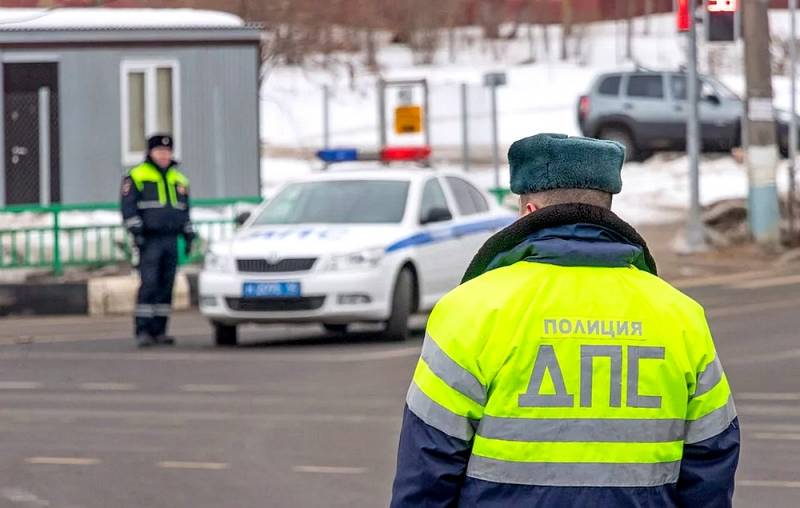 Goodbye temporary! Hello, permanent?
The current Code of the Russian Federation on Administrative Offenses (CAO) was adopted back in the year 2001. Moreover, he replaced the Code of Administrative Offenses of the RSFSR that was in force at that time, which was pretty obsolete at that time. Indeed, one can relate to the Soviet period
stories
, but in any case, the change in the socio-political formation became too strong a test for all the legal documents and codes that were in force at that time.
Therefore, the current Code of Administrative Offenses was adopted, to put it mildly, under time pressure, in a difficult political situation, and in many ways, like most laws of that period, was the result of compromises and simply flaws. That we all, I must admit, fully felt on ourselves.
It is clear that this could not last forever. Therefore, the appearance of the new draft Code of Administrative Offenses was not just expected, but even long-awaited. Its introduction into the State Duma is expected in the spring of next year, in March. And if everything goes fine, then already in 2021 the new code should come into effect. Which in itself, of course, is good.
But here, as they say, the devil is in the details, and so far it seems that even on paper, not everything is as smooth as we all would like. The changes are supposed to be too voluminous to be able to whip up all of them, but now the project has received many comments, including some very significant ones.
One of the criticized innovations was the alleged simplification of the mechanism for collecting fines from citizens, legal entities, and government officials. If this norm is adopted, then fines of up to 10 thousand rubles will be levied without initiating enforcement proceedings, in the form of electronic document management, automatically at the expense of funds available in the accounts of citizens.
This measure, according to the developers, should increase the collection of fines in the country. The bailiffs cannot cope with the existing burden, about 18 of millions of recovery orders are unenforced in Russia. And at first glance, this measure looks quite reasonable: at least we will solve at least one problem.
However, even leaving aside the question of the need for the Federal Bailiff Service to exist in its current form (in my humble opinion, now it's just a bureaucratic growth that needs to be removed completely), we will still see the reverse side of the problem - automatic debit of funds for very many Russians can be a very unpleasant surprise. And if you remember that even in the "manual mode" mistakes are often made in this area, and many Russians even through the courts have proved that they should not pay taxes and penalties for their full namesakes, sometimes living thousands of kilometers from them, you will involuntarily think : are we ready for this?
Yes, the problem may seem minor. But for many families, such a "gift" would be akin to an order to put their teeth on a shelf. And the funny thing is that they will automatically deduct money from you, and you will have to prove that they have been deducted illegally, and you will have to seek a return through the court. Which at least takes time. And sometimes additional expenses: to prove that you are not a "camel" is not so cheap in our bureaucratic environment.
Measure seven times, then increase seven times!
And this is only the simplest and most obvious example of the incorrectness of this norm. More precisely, its debatability. It would be all perfect for us to identify the perpetrators, there would be no judicial errors, the mechanism for the return of illegally withdrawn funds would be quite simple - perhaps such an innovation would be justified.
There are other ideas, the implementation of which in its pure form will cause, to put it mildly, rejection in society. In particular, this proposal to increase the fines for driving without insurance in seven times.
Again, for those who honestly pay for the policy, this seems reasonable and fair: partly, because of those who like to save on insurance, insurance becomes more expensive, and the amount of compensation for damage becomes more and more ridiculous in relative terms. But what to do with the fact that now not even thousands, but millions of fake OSAGO policies are sold in Russia? And often, even an honest buyer of the policy receives either a fake, or outwardly a real policy, made on real forms with a pair of some bad guys?
And this we do not touch on the issue of lack of policies, the fact that sometimes they need to either stand in lines or travel to different companies. What, we did not have such precedents? Or are there guarantees that they will not be in the future? And then what should the car owner do, who would like to honestly insure his liability, but is simply not physically able to do this?
It is clear that in any case, to refuse insurance is not an option. But to fine for the fact that a person was physically physically unable to perform the mandatory procedure, and to fine quite severely - this is, excuse me, absurdity and nonsense.
Also note to motorists: the new Code of Administrative Offenses will probably contain an article suggesting fines for driving on summer tires in winter. That seems to be reasonably reasonable: after all, no one wants the car to go skidding on the "bald" summer tires flying onto the sidewalk and hooking on one of our loved ones. But there are some fears that this measure may pull an unpleasant chain: certification of tires, maintenance for tires, the introduction of a "roughness coefficient" or some other insanity. Not free insanity, mind you ...
True, compulsory tire certification has already been introduced in Russia since December 1. This measure will affect manufacturers of rubber directly and should not create problems for motorists, and the price, taking into account the mass production, should not particularly affect. Nevertheless, it's a little scary: the cars are also initially certified, but MOTs are like nice ones ...
Or maybe it's not bad that "repressive"?
In general, the new Code of Administrative Offenses was already rushed to be called more repressive than the former. Most likely, this is so: not being a professional lawyer, I will not risk getting involved in a substantive dispute on such a matter. But I note that this may not be so bad: administrative offenses must be punished, including with the ruble - this is reasonable in itself. Moreover, the Code of Administrative Offenses is designed to regulate liability for minor offenses. This is an initially repressive document, if you call a spade a spade.
It should be noted that there are very reasonable things in the new code aimed precisely at reducing the repressiveness of the articles and norms contained therein. In particular, this applies to the appointment of fines: now the courts are directly ordered to take into account the property status of the offender when assigning the amount of the fine.
When imposing an administrative penalty in the form of an administrative fine, its amount must be determined taking into account the nature of the unlawful action (inaction) and the harm caused to it, the property and financial situation of an individual held administratively liable, and his family, the presence of an individual held administratively liable , salary or other income, property and financial situation of a legal entity, individual entrepreneur, attracted to the admin tive responsibility.
And this, whatever you say, is still a step towards the common man. The supposed proportionality of punishment is not only the gravity of the offense, but also the person's ability to pay a fine is, of course, humane and reasonable. More to such ...
It's probably too early to draw any conclusions: the working group may still make various changes to the project, and during the discussion in the State Duma it will probably make many amendments of varying degrees of usefulness and sanity. But for now, it is safe to say that this initiative is necessary.
And so that it is not perverted, we probably should turn to this topic more often. Let the voice of the people with us is not very expensive. But if he is silent, his voice will not cost anything at all ...