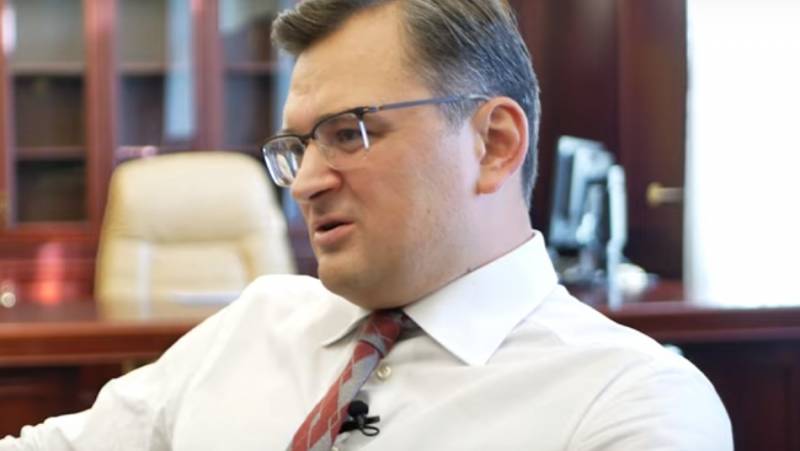 Another surprising statement was noted in Kiev regarding the upcoming meeting in the Norman format. Recall that the meeting should be held on December 9 in Paris, and Ukrainian President Vladimir Zelensky also announced a bilateral meeting with Vladimir Putin.
Commenting on the soon meeting in the Norman format, the Ukrainian Minister (Deputy Prime Minister) for European and Euro-Atlantic Integration, Dmitry Kuleba, announced that the document, which will be signed during the meeting by the heads of four states, "will not bear any legal obligations for Ukraine."
Mr. Kuleba expressed these words on the air of the ICTV channel.
Kuleba said that the final document "will simply be the result of these negotiations."
According to the Ukrainian deputy prime minister, the communique is political in nature.
From a statement by Mr. Kuleba:
This is a document that is prepared in advance. This is "meat", which can then be further improved and supplemented with those things that can be negotiated there (...) There will be no talk of any legal obligations that the Ukrainian state will assume in the person of the president.
As you can see, Ukraine is not initially going to assume any legal obligations during the upcoming negotiations. In this case, the prospect of at least some positive outcome of the negotiations becomes frankly vague. What positive results in this case can be discussed at all if one of the participants a priori refuses to take these results into account and fulfill their obligations? ..