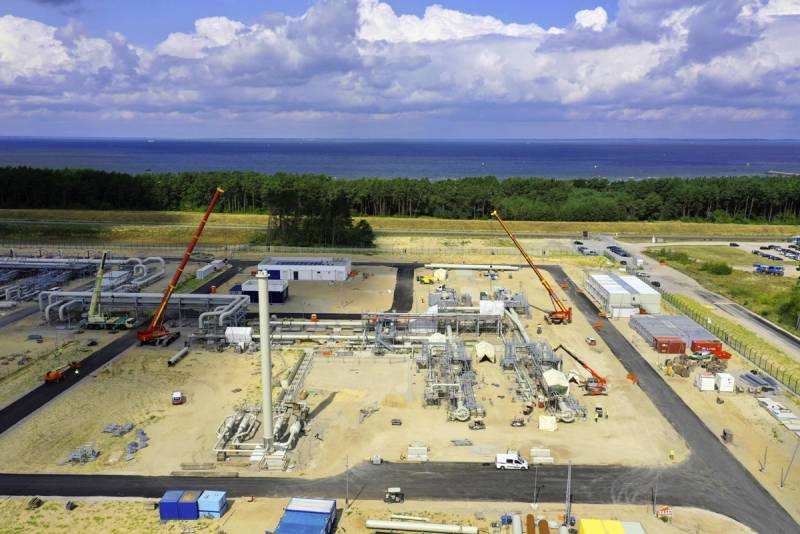 The United States plans to impose sanctions on the Nord Stream-2 pipeline by the end of the year, writes the German newspaper Bild.
The publication, citing its sources in the US Senate, reports that the strike will be carried out on European contractors implementing the project. In this case, a rather non-standard scheme will be applied, under which sanctions against EU companies will be included in the US military budget for next year.
It is assumed that a number of companies from Germany and Switzerland will cooperate with Gazprom on the Nord Stream-2 project.
A number of experts call these sanctions brandishing fists after the fight, since by the end of December the construction of the gas pipeline can be completed or completed by more than 95%.
At the same time, Russia is also preparing to give an answer to the United States. Today, on December 2, Russian President Vladimir Putin and Chinese President Xi Jinping will launch the Power of Siberia gas pipeline in an international teleconference.
Blue fuel via the new highway will come from the Chayandinskoye field in Yakutia to the border with China. Gazprom is also building the site to a field in the Irkutsk Region, gas from which is expected to go in the 2023 year.
The Power of Siberia gas pipeline has become one of the key elements of the energy "turn to the East," which was proclaimed after the West introduced its first sanctions against Russia in 2014.