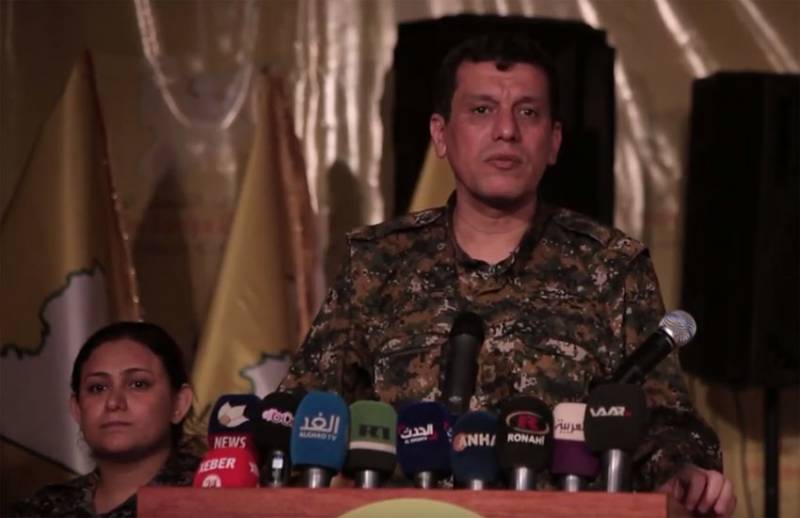 The commander of the so-called Syrian Democratic Forces, General Mazlum Abdi, tweeted on agreements with the Russian military.
According to Mazlum Abdi, he met with the Russian command in Syria and held talks. In a statement, the Kurdish general reports on a fruitful meeting and that during its course, agreements were reached on expanding the Russian military presence in northern Syria.
From a statement by Mazlum Abdi:
We had a very fruitful meeting. We agreed to deploy Russian forces in Amudu, Tal Tamra and Ain Issa to ensure security and stability in the region. We look forward to further joint efforts in the interests of our two countries.
It is noteworthy that the Kurdish general posted this statement on Twitter, where his account appeared only about 2 months ago.
Recall that on a number of routes in northern Syria, the Russian military police patrol jointly with the Turkish contingent.
In Ankara, the statements of the SDS commander about expanding the Russian military presence in the north of the SAR have not yet been commented on. Earlier, Ankara appealed to the United States with a request to extradite the Turkish side of Mazlum Abdi, with whom the American military actively contacted.
Against this background, reports continue to come of the SAA's clashes with militants in the province of Idlib. Terrorists are trying to advance eastward - towards the province of Hama. Syrian media reported that militants tried using drones to attack Hama Airport. SANA writes that the attack was repelled by Syrian air defense calculations.