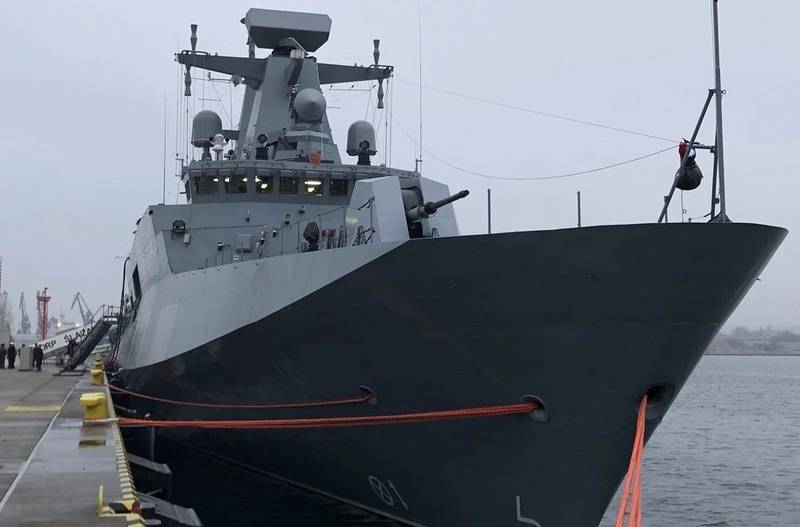 The Polish Navy has replenished with a new patrol ship (patrol corvette) Ślązak. The ceremony of putting the ship into operation took place on November 28 of the 2019 of the year in the military port of Gdynia, the press service of the Ministry of Defense of the country reports.
The Polish Navy finally got into operation the patrol corvette Ślązak (korweta patrolowa), the construction of which was carried out 18 years. Initially, the ship was built as a corvette according to the Gawron II program, which began at the end of the 1990s and provided for the construction of a series of seven multi-purpose corvettes for the Polish Navy with the introduction of the entire series for the 2012 year.
The lead ship Ślakzak was laid down at the naval shipyard Stocznia Marynarki Wojennej in Gdynia on the 28 of November 2001 of the year and was originally planned for commissioning in the 2003 year. He remained the only ship of the entire series that he managed to lay down, due to a chronic lack of funds, the series was first reduced to three ships, and then generally to one.
The technical launching of the ветlązak corvette was carried out only on 16 of September 2009 of the year, and on September 22 of the 2009 of the year the hull was raised back to the ship's boathouse to continue work (which, however, were not actually carried out). Shipyard Stocznia Marynarki Wojennej from 2011 year was in a state of bankruptcy.
In February 2012, it was decided not to finish the ship, but in 2013 it was decided to resume construction on a simplified design with minimal armament and equipment. In the process of completion, the ship was once again launched into the water and raised again, and only for the third time it was finally launched on the 2 of July 2015 of the year.
On November 14, 2018, the ship first went to sea for factory sea trials, which lasted another year. On November 8, 2019, an acceptance certificate was signed, and now the вводаlązak commissioning ceremony for the Polish
fleet
.
In its current form, with a standard displacement of 1900 tons, full length 95,2 m and width 13,5 m, the corvette is armed with one 76-mm universal artillery mount, two 30-mm remotely controlled artillery mounts, four 12,7-mm machine guns WKM-B and four launchers Grom. The aft platform for the helicopter is equipped.
The electronic armament is represented mainly by Thales systems (SMART-S Mk 2 general detection radars, STING-EO Mk 2 fire control radars, and MIRADOR optoelectronic system).