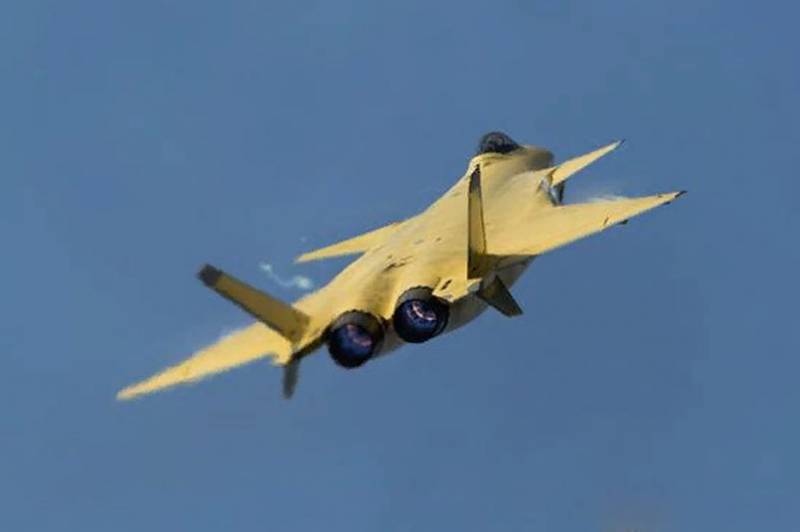 J-20 fighters in the "desert color" spotted in the Chinese sky. Photos of fifth-generation fighters (in the Chinese classification - 4) appeared on the blogs of Chinese authors. J-20's "desert color" perplexed Chinese users and initially raised questions about where the PLA air forces were going to use such fighter options.
However, the Chinese manufacturing sector clarified the desert color situation. In fact, we are talking about a new batch of fighters, which are assembled at the enterprise and sent to carry out factory tests. Therefore, at the moment, there is no question of any specific coloring. It, as noted, will be traditional for the PLA Air Force, and they will begin to apply it after several stages of the mentioned tests. That is, while the fighters are tested with a "factory coating".
In the meantime, it is reported that a batch of aircraft with new engines - its own, Chinese-made - is allowed to test. it
aviation
Taihang engine, which has a digital traction control system. It was noted that the Taihang version for the J-20 is a kind of intermediate link in the engine lineup, which will make it possible to get an engine with "thrust at the level of the American F-35 fighter."
From the statement:
The Taihang afterburner is about 18 tons. This allows the J-20 to achieve maneuverability, while still similar in its parameter to the US Air Force F-22.
In the Chinese edition of SINA, commenting on the start of testing the next batch of J-20, they allowed themselves to make a statement that these fighters are "the only new generation invisible aircraft manufactured outside the United States of America."