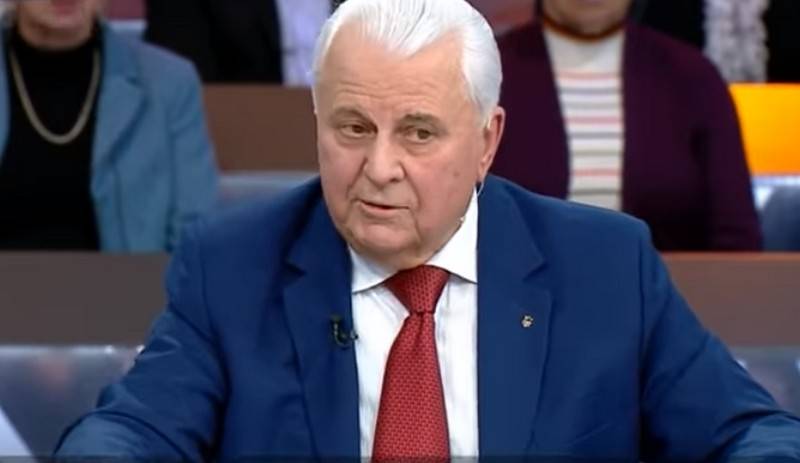 The first Ukrainian president, Leonid Kravchuk, "instructed" the incumbent head of state, Vladimir Zelensky, about his conduct in the upcoming talks with Russian President Vladimir Putin. Kravchuk told about this on the air of the 112 television channel.
According to Kravchuk, he advised Zelensky, in a conversation with Putin, "to defend Ukraine", to declare that Ukrainians are a "great people" and to demonstrate their will and courage, "defending the country's national interests."
I would advise this: defend Ukraine. These are not just words. For example, it is necessary to tell the truth frankly and sincerely - we were deceived with the Budapest memorandum. They deceive us and pretend that they help, when they help only in words. They play with us like a cat with a mouse
- he said.
At the same time, Kravchuk emphasized that at the summit all participants should say that "meets the interests of the Ukrainian people."
On the eve of the Secretary of the National Security and Defense Council of Ukraine Aleksey Danilov said that at the summit in Paris, Ukrainian President Zelensky "will not make any concessions to Putin."
I am sure that from President Zelensky not a single step towards any concessions that will not benefit our state, we will not see there
- he said.
Recall that the meeting of the "Norman Four" will be held in Paris on December 9 2019 of the year. It will be attended by Russian President Vladimir Putin, French President Emmanuel Macron, German Chancellor Angela Merkel and Ukrainian leader Vladimir Zelensky. The main topic of the meeting is the Minsk agreements.