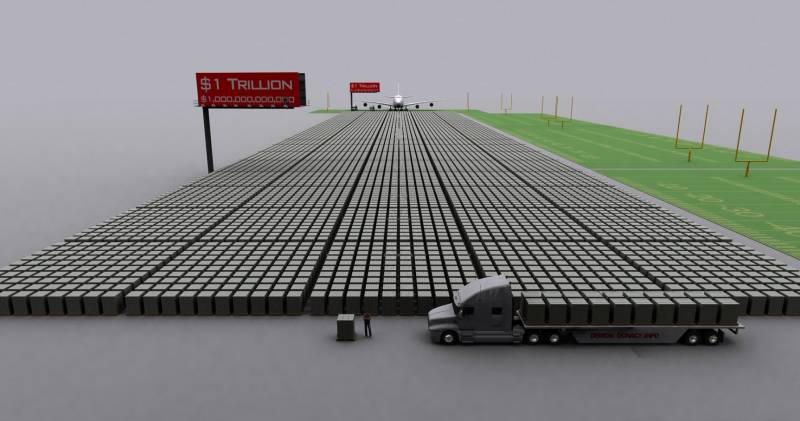 To make a fairy tale come true ...
A whole trillion dollars are ready to roll off Russian moneybags to their native country. And not all the moneybags, but only the richest and most daring, who are not afraid to appear on the Forbes magazine list. The others were not even asked, but it can be assumed that they, too, will not hit the dirt in the face and will appreciate the Russian ruble and their remarkable managerial talent. And in total we will succeed so much as not to count. But if without an account, in simple words - complete prosperity and prosperity will succeed.
Information about such miracles came from the Ministry of Finance, which conducted a survey among relevant persons. Moreover, as the Ministry of Finance emphasized with pride, the survey was conducted "in manual mode", which should indicate, most likely, its high reliability. So, in the message of this department the number of 70 trillions of rubles appears. So many former oligarchs are willing to invest in the Russian economy (which we, as we all well know, do not have) and are simply honest billionaires.
Deputy Minister of Finance Andrei Ivanov:
We began to work actively with the business - we asked prospectively if such a tool appears, how much you are willing to give. In manual mode, they asked. Received projects on 70 trillion. rubles. That is, the request is great.
The thing, as usual, is small - to adopt the law "On the protection and promotion of investment and the development of investment activity" (SZPK), which provides, inter alia, the unchanged conditions for investors. We decipher: if some oligarch invested a certain amount in a certain project, then for the period specified by law it is neither possible to increase taxes on the business resulting from investments, nor to make changes to the cost of renting land in this region, or in any other way to increase the tax and other burden for this business. In the same case, if this is done for some reason, the state will have to pay the difference to the investor. That is, the state will have to pay higher taxes and fees to itself.
It is planned to create two modes: general and design. In the first case, protection is provided for a period of three years. The project mode is even more loyal to the investor: for a period of 6 to 20 for a period of time, he guarantees the invariance of a number of tax rates, as well as the conditions of technical regulation, licensing, land use and development of territories for at least three years. True, the project mode is focused on large projects and not all investors will be able to use it.
In principle, it looks reasonable enough. The tax "swing" can really break plans for any businessman, especially if the project is long-term, with a long payback period. Nevertheless, as it usually happens with us, and when implementing an initially sound idea, they managed to do stupid things.
Oh, these tales! Oh, these storytellers!
Both the relevant State Duma committees and senators from the Federation Council have already criticized the proposal because almost all of the business benefits are supposed to be made at the expense of local taxes and fees. The Ministry of Finance counters this, claiming that it will still be very profitable for the regions to get new large projects, which, though not immediately, will nevertheless fill the local treasury - at least through employment growth, investment in infrastructure and so on.
I repeat once again - in words all this looks very reasonable. Moreover, in Russia until now there were no such laws. But the questions, to be honest, still remain, and the questions are not simple.
First of all, let's note that 70 trillions of rubles is indeed a very large amount. These are four with a small annual budget of Russia, if the author does not fail to remember. And given the fact that low-cost foreign borrowing is now at least very complicated for Russian business, it should be money, as they say, available.
Even if we talk about the first hundred of the Forbes list in Russia, it will still turn out to be insanely high - at 10 billion dollars per person. And taking into account the fact that by the end of the fifth decade the state of Russian moneybags does not exceed two billion dollars, everything looks extremely doubtful in general.
Yes, I understand, of course, that a personal condition can sometimes be many times less than the capital managed by a businessman. And yet, you must admit, the announced number is too large and ambitious. Therefore, excuse me, all this again looks like some kind of informational "Potemkin village", which was created and thrown for an incomprehensible, admit, purpose.
Just in case, the Ministry of Finance, of course, "laid straws": it is assumed that the entire announced amount will be invested for many years. By 2024, it is likely to attract "all" 30 trillions of rubles. It looks more realistic, but then it turns out that it is planned to attract a total of 6 trillions per year? In principle, this is also not bad, but you must admit that it no longer sounds so luxurious. Alas, an information bomb will not work out of this, although in the current situation such investments look good.
In general, it is still very difficult to understand why we need this tale about the unprecedented apotheosis of the investment apogee. To push a bill through the State Duma? It is debatable: through it, everything that is approved in the AP is dragged through it. Or does someone create the appearance of vigorous activity? And the fairy tale itself is not so much intended for us, but, for example, for the president?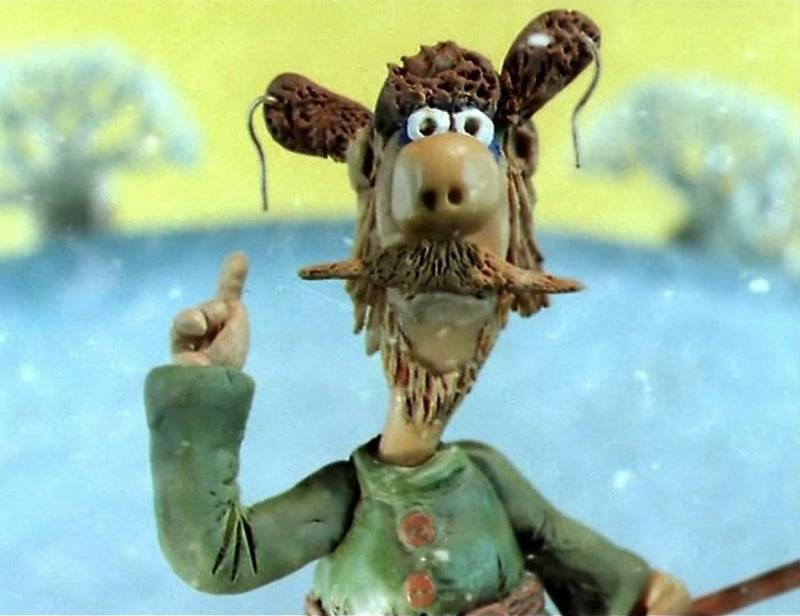 The latter option looks the most believable. In any case, it fits perfectly into the general outline of our economic policy. After all, what's the main thing with us? That's right - a lot of promise, and then it is plausible to explain why nothing came of it ...