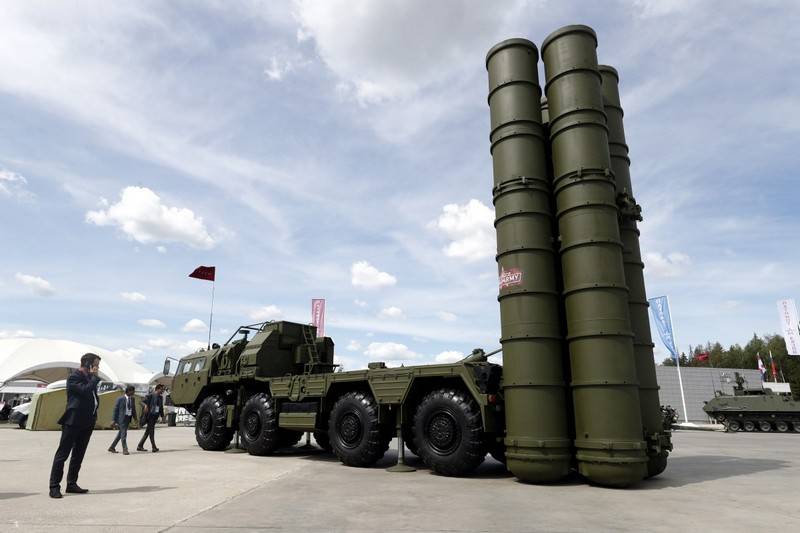 American sanctions, which may be imposed against India due to the purchase of the Russian S-400 air defense system, will hit American military industry to a greater extent. This statement was made by an employee of the analytical center of the Observer Research Foundation (India) Dhruva Jaishankara, reports Defense News.
According to the Indian analyst, the imposition of sanctions against India due to the S-400 anti-aircraft missile system could harm US military deals with India that are already concluded or are close to conclusion. These include shipments of Sikorsky SH-60 Seahawk carrier-based multi-role helicopters, General Atomics Sea Guardian drones, and possibly modified F-16 Fighting Falcon and F / A-18 Hornet fighters.
All of this will be jeopardized by US sanctions.
- said Jaishankar, adding that "a decision (on not imposing or circumventing sanctions if they are imposed) can be found."
Earlier, Admiral Philip Davidson, the head of the US command in the Indo-Pacific region, said that cooperation between Washington and Delhi involves the increasing use of American equipment by India.
In the US State Department, the United States had previously set India a condition under which the United States would not apply sanctions for the purchase of C-400.
New Delhi needs to tighten security measures in the field of defense technologies to prevent surveillance from Moscow, including on the basis of weapons acquired from Russia
- said an unnamed official of the American administration.