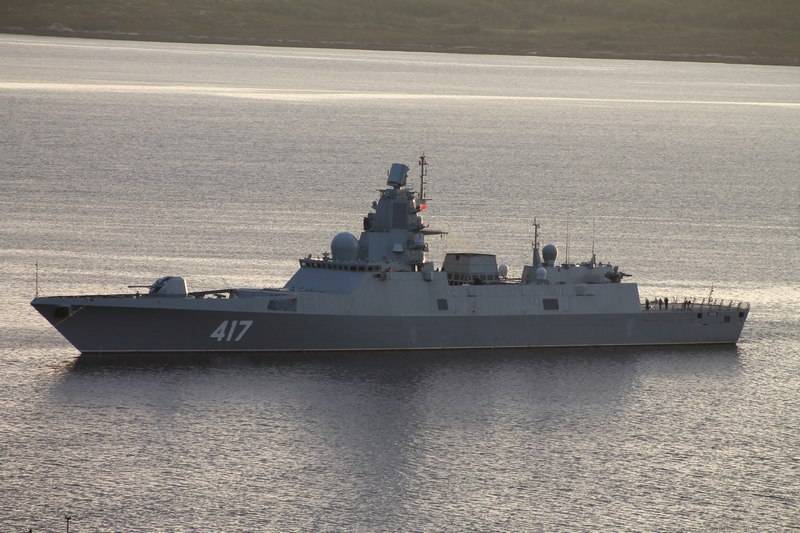 Head frigate of the 22350 project "Admiral Gorshkov"
The Northern Design Bureau completed the preliminary design of the frigate of the 22350M project - a modified version of the frigates of the 22350 project of the Admiral Gorshkov type. It is reported
Mil.Press FlotProm
with reference to an informed industry source.
According to the publication, the designers of the Northern Design Bureau completed the preliminary design of the Super-Gorshkov, the work was completed on time. The next stage is the acceptance of work by the relevant commission; this stage will be implemented before the end of the year. It will take from 12 to 18 months to complete the design of the new frigate; the construction of the lead ship of the series will take 4-5 years. According to the source, given the timing of the development of design documentation, the construction can begin no earlier than 2021 of the year. The laying of ships is planned at the Severnaya Verf shipyard.
The beginning of preliminary work on the 22350M project ships in the Northern Design Bureau was announced in September last year, officially the Super-Gorshkov outline design was launched on December 25 of 2018 of the year. Admiral Viktor Chirkov, then the commander in chief of the Russian Navy, announced the possible construction of the modified version frigates in 2014. According to him, the Russian Navy hoped to acquire at least 15 frigates of the base and modified versions.
To date, the 22350M project is known that the ship's displacement will be within 8 thousand tons, the frigate will carry 48 Caliber cruise missiles. Hypersonic Zircons will also be included in the arsenal. It is planned to install a Russian-made power plant.