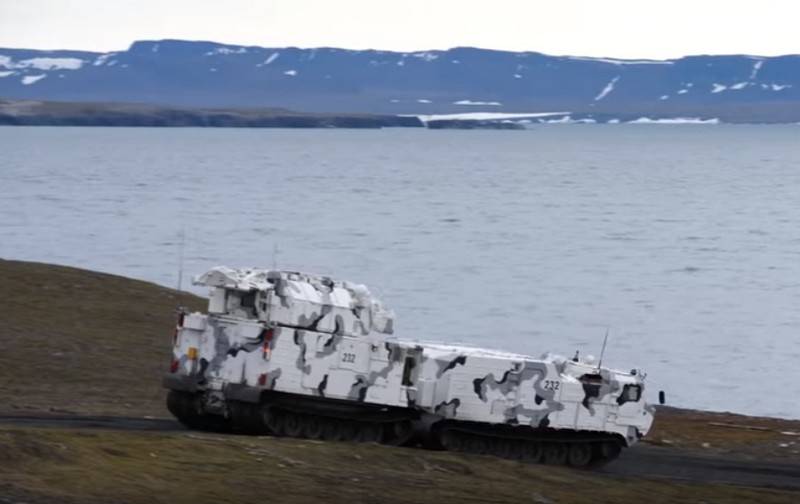 In the Murmansk region on Saturday, the Tor-M2DT short-range anti-aircraft systems take up combat duty. The SAM battery is part of a separate motorized rifle brigade of the North
fleet
. According to the Ministry of Defense of the Russian Federation.
In the Murmansk region, a battery of unique Arctic Tor-M2DT anti-aircraft missile systems of a separate motorized rifle brigade of the Northern Fleet will take up combat duty
- said in a statement.
The first division of the Arctic anti-aircraft missile systems "Tor-M2DT" took up pilot combat duty in the Pechenga district of the Murmansk region in mid-August this year. Before interception, the air defense crews fired on the Novaya Zemlya archipelago, where they were delivered to the Kondopoga BDK from the Kola coast.
It was previously reported that the acquisition of the Arctic grouping by the Tor-M2DT short-range air defense systems was completed this summer. The first production batch of Arctic air defense systems "Tor-M2DT" was received by the Ministry of Defense in November last year.
"Tor-М2DT" is a short-range tactical anti-aircraft missile system, which is installed on DT-30М two-link tracked carrier. He is able to easily pass through the moats, to overcome the ford. The crew "Tor-M2DT" - three people. SAMs can hit targets at a distance from 1 to 16 km with a minimum target height of 10 m. The maximum target speed is about 800 m / s, and the maximum height is 10 km. The ammunition complex - 16 missiles. The limiting time of electrical supply without refueling is almost two days.