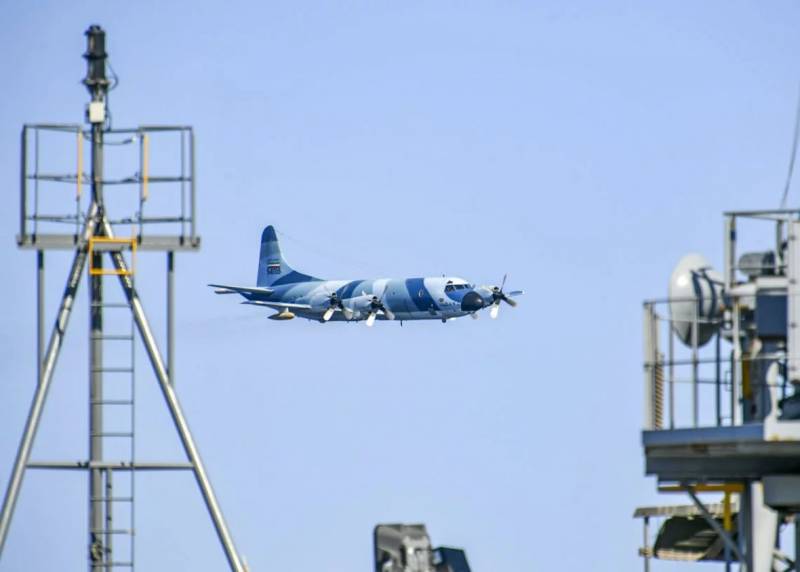 The US Navy announced a dangerous approach of the coastal patrol aircraft P-3 Orion, owned by Iran, to American warships. It's about the P-3F version.
To date, Tehran has five such American-made aircraft, remaining in service after a contract with the United States more than 40 years ago - before the Islamic Revolution.
Press Service of the US Navy:
The Iranian P-3 Orion flew dangerously close to the USNS Alan Shepard cargo ship while replenishing the USS Normandy (CG60) missile cruiser in the Gulf of Oman.
We are talking about a military cargo ship of the Lewis and Clark class and a missile cruiser of the Ticonderoga class equipped with the Aegis BIUS.
USS "Normandy" is part of the 5th
fleet
US Navy.
As stated, "the dangerous approach of Iran's Orion aircraft occurred on November 11." The incident was not immediately known, because (as they write in the American press), the US Navy command was expecting "whether Iran will continue its provocative actions." Apparently, the US command did not wait for "further provocations" from Iran, and therefore decided to publish information at least about the "dangerous rapprochement" of the P-3F with the cargo ship and the US Navy missile cruiser. At the same time, they do not consider their own cruising of warships in the immediate vicinity of Iran's maritime borders to be dangerous and provocative.