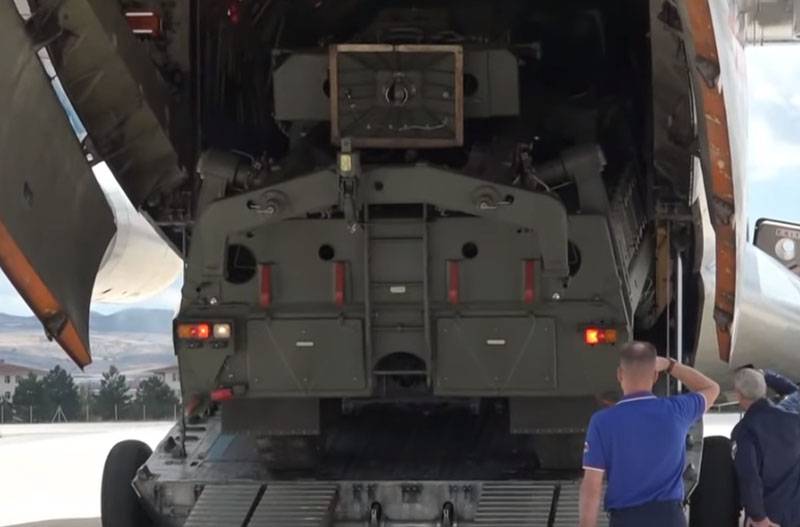 A well-known politician in Turkey, academician of the University of Gazi, a representative of the top party of the National Movement, a former deputy prime minister (1999-2002) of the Turkish government, Devlet Bahceli commented on Turkey's purchase of S-400 anti-aircraft missile systems and their recent tests at one of the military bases near Ankara.
According to Bahceli, he personally understands the American opposition to the purchase and deployment of C-400. Bahceli says that for the United States, the goal is to completely subjugate Turkey to itself, gain total control over the country.
Bahceli:
For us, C-400 is an aspect of national security. If the United States really understands our problems and takes into account our interests, then we should only support the purchase of reliable air defense systems. But they continue to criticize. And they completely lost their measure and shame when they tell us that Turkey should refuse to deploy these complexes.
According to Bahceli, in such a situation, the United States will do everything to try to achieve a result convenient for them. At the same time, the Turkish politician made it clear that the United States could make a new attempt to change the government.
According to Devlet Bahceli, due to Ankara's position, including the purchase of C-400, the United States may try to use the fifth column inside Turkey again.
Bahceli quotes the Turkish edition of Magazin Haber Ajansi:
They pulled us out of the F-35 program, as if forgetting that we paid them for it. They use their F-35 as a pressure lever. And at our own expense. The British did something similar at the beginning of the last century. But they should not think that we can endlessly threaten and force us to abandon our interests, to silence.
After that, a Turkish politician criticized the French president, calling Macron "complete disappointment." Devlet Bahceli said that France, whose troops were in the north of Syria, has become the country that protested more than others against Operation Source of Peace. According to Bahceli, this is at a time when France is a part of NATO along with Turkey and, in theory, should respect Turkish interests as the interests of an ally.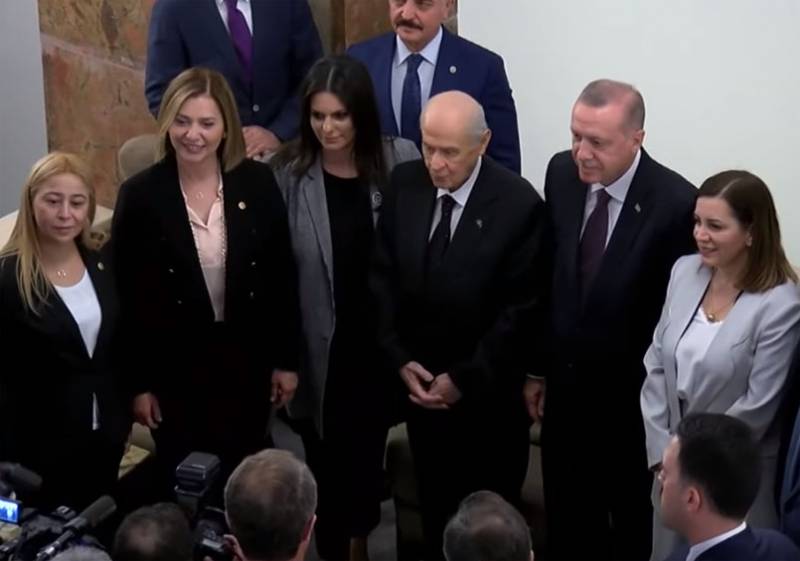 On the right hand from Erdogan - Bahceli
Turkish politician:
If Macron declared "the death of NATO's brain," then let him be bold to the end and say, "that's it, we're leaving!" And if not, then let it be nice to maintain honest relations with NATO partners. We want honesty.