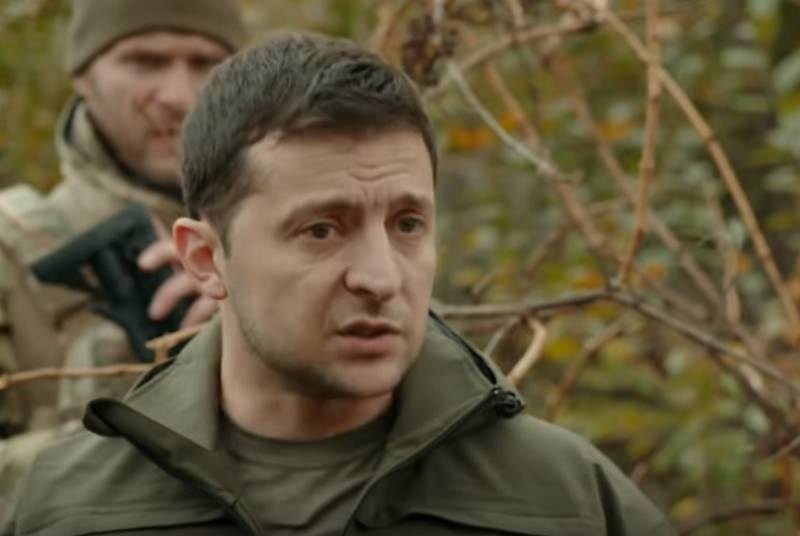 Ukraine finally said goodbye to ensigns. The new law providing for the reform of military ranks was signed by President Vladimir Zelensky. This is stated on the website of the head of the Ukrainian state.
In Ukraine, a law comes into force abolishing the ranks and names of military units on the model of the Soviet army and introducing a rank system on the model of NATO armies. According to the Zelensky Law, the military ranks of the ensign, warrant officer, senior ensign and foreman are abolished in the armed forces of Ukraine. Instead, they established the ranks of head sergeant-master, foreman, senior foreman and chief foreman.
Also from this day in the APU there will no longer be "regiments", which are all renamed into brigades.
This law was approved by the Ukrainian Verkhovna Rada in mid-October of this year as part of the military doctrine of Ukraine adopted in the 2015 year, which requires the 2020 year to ensure "full compatibility" of the APU with the armies of NATO countries.
In the near future, Zelensky should receive the second law on the reform of the military ranks of the Armed Forces of Ukraine regarding the generals. According to him, the existing ranks of the army general and colonel general are canceled. Instead of Colonel-General, the title "general" is introduced, it also becomes the oldest military rank in the Armed Forces. Also introduced are the military ranks of the brigadier general and commander-admiral, which previously were not in the armed forces of Ukraine.