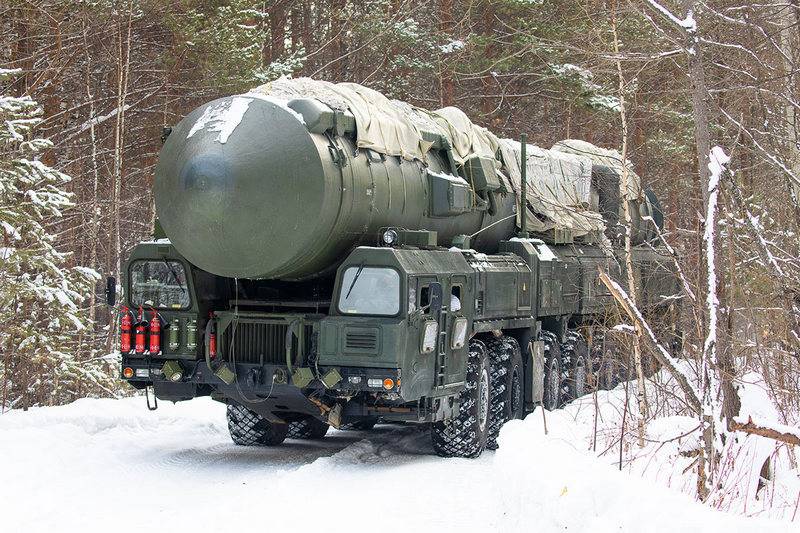 Strategic Missile Forces (Strategic Missile Forces) are completing rearmament with modern Russian missile systems, gradually decommissioning Soviet-made systems. This was announced by the commander of the Strategic Missile Forces, Colonel General Sergei Karakaev in an interview with the newspaper "Red Star".
According to the commander of the Strategic Missile Forces, the Topol ICBMs, which have already developed a guaranteed operational resource, are being decommissioned. They are being replaced by modern Yars missile systems. In recent years, more than 150 Yars missile launchers in the mine and mobile versions have entered the troops. Each year, the Strategic Missile Forces receives about 20 launchers and the systems that support them.
The Yars missile system has already become the basis of the Strategic Missile Forces group. Industrial enterprises maintain the pace of delivery to the troops of elements of the Yars missile system in stationary mine and mobile ground based variants. To date, the troops have received more than 150 launchers of the new complex and began its operation
- said Karakaev.
He said that on the mobile-based Yars missile system four formations of the Strategic Missile Forces were re-equipped and the rearmament of the fifth is ending. On the "Yarsa" stationary base, two missile units are rearmament.
Currently, the combat strength of the Strategic Missile Forces is located near 200 mobile launchers. It should be noted that during the rearmament their number does not increase
- said the commander of the Strategic Missile Forces, adding that the 5 ICBMs of the Yars cannot be intercepted by existing missile defense systems.
PC-24 "Yars" is a Russian strategic missile system with a solid-fuel intercontinental ballistic missile mobile and mine based with a multiple warhead. The defeat range declared in 11 thousand kilometers. A modernized version of the complex, Yars-S, has been developed, the data of the complex are not disclosed.