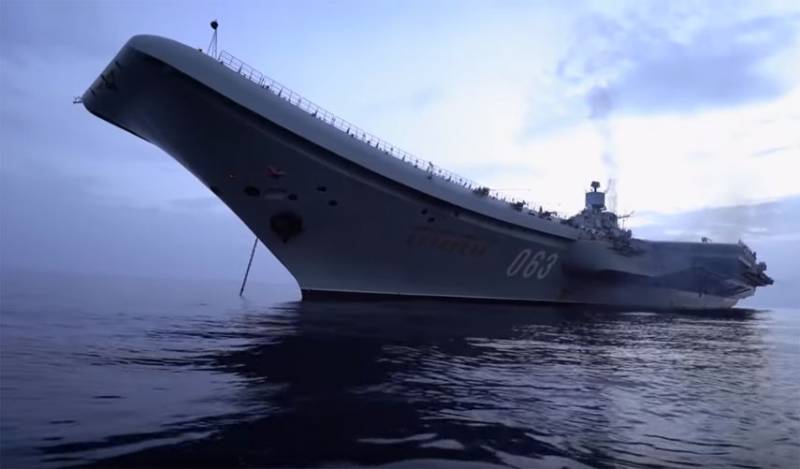 Amid the active construction of the aircraft carrier
fleet
in China, attempts to expand the aircraft carrier potential in India, against the background of the willingness to adopt the Navy UDK aircraft carrier in Turkey, the issue of the prospects of the Russian aircraft carrier component once again becomes relevant. In this matter, experts are usually divided into two groups, in one of which they say that Russia does not need aircraft carriers, and in the other that without risk carriers Russia risks losing the status of a truly powerful ocean power.
The question is also aggravated due to the fact that at the moment the Russian Navy has the only aircraft carrier in its assets, but it, being uncontested, is still under repair.
The situation for "Military Review" was commented on by a member of the Presidium of the all-Russian organization "Officers of Russia", vice-president of the Russian-Cuban friendship, retired Major General Mikhail Makaruk.
According to General Makaruk, the carrier component today, of course, continues to play a crucial role. This component allows you to defend your interests almost anywhere in the oceans. But there is an important nuance: today, to defend your interests anywhere in the World Ocean, it is not at all necessary to possess an extensive aircraft carrier fleet.
Mikhail Makaruk:
Yes, the carrier fleet is important, but let's not forget that today we have our trump cards: modern high-precision
weapon
, the latest submarines and weapons, hypersonic missiles. At this stage, the actual lack of delivery vehicles by sea
aviation
to various significant zones is compensated by modern weapons of a different nature - those that I spoke of. So many of these weapons can be placed, of course, on warships. But the development of the carrier fleet in Russia has not yet been canceled. It will largely depend on how efficiently and timely we can carry out a complete modernization of our missile weapons, submarines, and other types of strike weapons. And "Admiral Kuznetsov" in any case will stand in line and will solve problems.