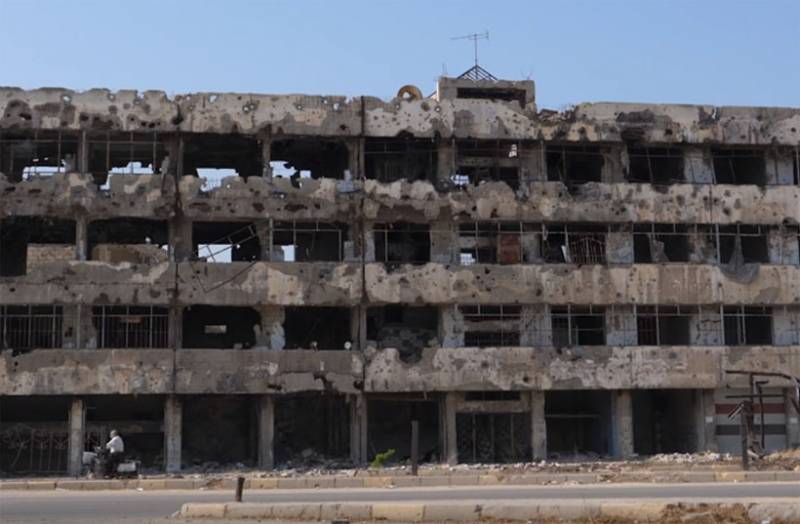 Representatives of structures affiliated with the so-called Syrian Democratic Forces continue to make statements that are actually aimed at undermining efforts to establish peace in Syria. Recall that the SDS continues to be considered Washington as its main ally, hence the nature of the statements.
So, the chairman of the so-called Steering Committee of the Council of Democratic Syria (MSD), Hekmat Habib, allegedly failed the work of the Syrian Constitutional Committee (CCM). According to this person, who is positioning himself a Kurdish politician, "the failure was predictable, since the composition of the CCM" is far from the true representation of the Syrian people. " H. Habib found guilty of this Turkey, Iran and Russia, who acted as "external sponsors who wished through the CCM to satisfy their interests."
Whose interests Mr. H. Habib himself is going to satisfy can be understood from the statement:
Russia, Turkey and Iran openly intervene in the work of the committee.
In connection with the open opposition to the peace initiative developed in the Astana format, there are fears of the following nature: the United States, through its satellites and talking heads in the region, will do everything to remain in the SAR in order to benefit and impede the real unification of Syria. Accordingly, with further opposition from the Syrian chaos, Syria may eventually turn into a Middle Eastern version of Germany a model for its division at the end of the 1940's.
For the United States, the appearance instead of Syria on the map of the Middle East analogue of "Germany and East Germany" is an acceptable option. At the same time, one must understand that in this situation, Washington does not care about the ideological component. The phrase "Assad must leave," which covered its expansion, has not been pronounced for a long time. Naturally, there is no talk of any ideological revenge, the confrontation between the socialist and capitalist systems. Everything is simpler here: the USA has a purely economic interest. Simply put, it is "legitimate" to seize the part of the ATS where the largest oil deposits are concentrated. This process, it must be recognized, is already taking place: the United States, together with satellites from the armed formations of the same SDS, is keeping under control the deposits of northeast Syria.